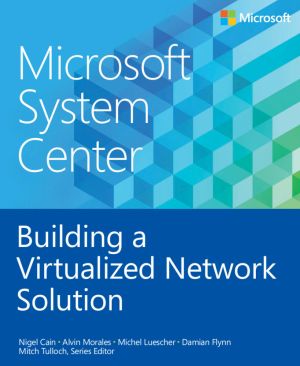 Book Description
Network Virtualization "provides virtual networks to virtual machines similar to how server virtualization provides virtual machines to the operating system. Network Virtualization decouples virtual networks from the physical network infrastructure and removes the constraints and limitations of VLANs and hierarchical IP address assignment from virtual machine provisioning. This flexibility makes it easy for customers to move to Infrastructure as a Service (IaaS) clouds and efficient for hosters and datacenter administrators to manage their infrastructure while maintaining the necessary multi-tenant isolation, security requirements, and supporting overlapping Virtual Machine IP addresses."
Although the benefits of this approach are very clear, designing and implementing a solution that delivers the promised benefits is both complex and challenging; architects, consultants, and fabric administrators alike can often struggle to understand the different components and concepts that make up a solution.
This open book is licensed under a Microsoft Open License. You can download Building a Virtualized Network Solution ebook for free in PDF format (7.1 MB).
Table of Contents
Chapter 1
Key concepts
Chapter 2
Logical networks
Chapter 3
Port profiles
Chapter 4
Logical switches
Chapter 5
Deployment
Chapter 6
Operations
Book Details
Subject
Computer Science
Publisher
Microsoft Press
Published
2014
Pages
136
Edition
1
Language
English
ISBN13 Digital
9780735683105
ISBN10 Digital
0735683107
PDF Size
7.1 MB
License
Microsoft Open
Related Books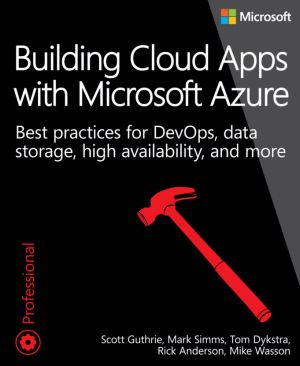 Building Cloud Apps with Microsoft Azure
by Scott Guthrie, Mark Simms, Tom Dykstra, Rick Anderson, Mike Wasson
This book walks you through a patterns-based approach to building real-world cloud solutions. The patterns apply to the development process as well as to architecture and coding practices. Developers who are curious about developing for the cloud, are considering a move to the cloud, or are new to cloud development will find here a concise overv...

Data Science with Microsoft SQL Server 2016
by Buck Woody, Danielle Dean, Debraj GuhaThakurta, Gagan Bansal, Matt Conners, Wee-Hyong Tok
R is one of the most popular, powerful data analytics languages and environments in use by data scientists. Actionable business data is often stored in Relational Database Management Systems (RDBMS), and one of the most widely used RDBMS is Microsoft SQL Server. Much more than a database server, it's a rich ecostructure with advanced analytic capab...

SQL Server Backup and Restore
by Shawn McGehee
In this book, you'll discover how to perform each of these backup and restore operations using SQL Server Management Studio (SSMS), basic T-SQL scripts and Redgate's SQL Backup tool. Capturing backups using SSMS or simple scripts is perfectly fine for one-off backup operations, but any backups that form part of the recovery strategy for any given d...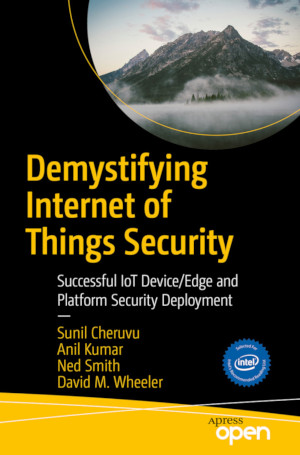 Demystifying Internet of Things Security
by Sunil Cheruvu, Anil Kumar, Ned Smith, David M. Wheeler
Break down the misconceptions of the Internet of Things by examining the different security building blocks available in Intel Architecture (IA) based IoT platforms. This book reviews the threat pyramid, secure boot, chain of trust, and the SW stack leading up to defense-in-depth. The IoT presents unique challenges in implementing security and Inte...

Bio-based Building Skin
by Anna Sandak, Jakub Sandak, Marcin Brzezicki, Andreja Kutnar
This book provides a compendium of material properties, demonstrates several successful examples of bio-based materials' application in building facades, and offers ideas for new designs and novel solutions. It features a state-of-the-art review, addresses the latest trends in material selection, assembling systems, and innovative functions of faca...