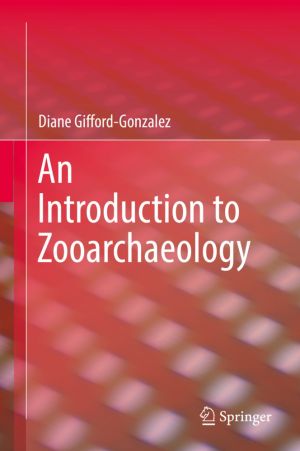 Book Description
This volume is a comprehensive, critical introduction to vertebrate zooarchaeology, the field that explores the history of human relations with animals from the Pliocene to the Industrial Revolution.​ The book is organized into five sections, each with an introduction, that leads the reader systematically through this swiftly expanding field. Section One presents a general introduction to zooarchaeology, key definitions, and an historical survey of the emergence of zooarchaeology in the Americas, Europe, Asia, and Africa, and introduces the conceptual approach taken in the book. This volume is designed to allow readers to integrate data from the book along with that acquired elsewhere within a coherent analytical framework. Most of its chapters take the form of critical "review articles," providing a portal into both the classic and current literature and contextualizing these with original commentary. Summaries of findings are enhanced by profuse illustrations by the author and others.​
This open book is licensed under a Creative Commons License (CC BY). You can download An Introduction to Zooarchaeology ebook for free in PDF format (10.3 MB).
Book Details
Publisher
Springer
Published
2018
Pages
611
Edition
1
Language
English
ISBN13
9783319656809
ISBN10
3319656805
ISBN13 Digital
9783319656823
ISBN10 Digital
3319656821
PDF Size
10.3 MB
License

Related Books

Android on x86
by Iggy Krajci, Darren Cummings
Android on x86: an Introduction to Optimizing for Intel® Architecture serves two main purposes. First, it makes the case for adapting your applications onto Intel's x86 architecture, including discussions of the business potential, the changing landscape of the Android marketplace, and the unique challenges and opportunities that arise from x86 de...

An Introduction to C & GUI Programming
by Simon Long
Even if you are an absolute beginner, this book will teach you all you need to know to write simple programs in C and start creating GUIs. The first half of the book is an introduction to C, and covers the basics of writing simple command-line programs. The second half shows how to use the GTK user interface toolkit with C to create feature-rich...

An Introduction to Matlab and Mathcad
by Troy Siemers
This free book, or really a "coursebook" for a college freshman-level class, has been updated for Spring 2014 and provides an introduction to programming and problem solving using both Matlab and Mathcad. We provide a balanced selection of introductory exercises and real-world problems (i.e. no "contrived" problems). We include ...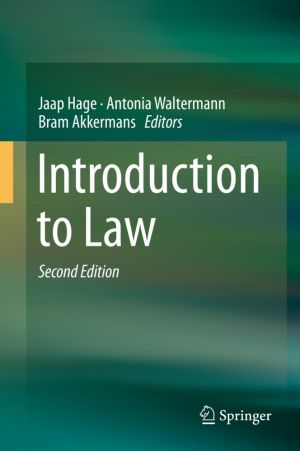 Introduction to Law
by Jaap Hage, Antonia Waltermann, Bram Akkermans
This book is exceptional in the sense that it provides an introduction to law in general rather than the law of one specific jurisdiction, and it presents a unique way of looking at legal education. It is crucial for lawyers to be aware of the different ways in which societal problems can be solved and to be able to discuss the advantages and disad...

An Introduction to Computer Networks
by Peter L Dordal
An Introduction to Computer Networks, a free and open general-purpose computer-networking free book, complete with diagrams and exercises. It covers the LAN, internetworking and transport layers, focusing primarily on TCP/IP. Particular attention is paid to congestion; other special topics include queuing, real-time traffic, network management, sec...