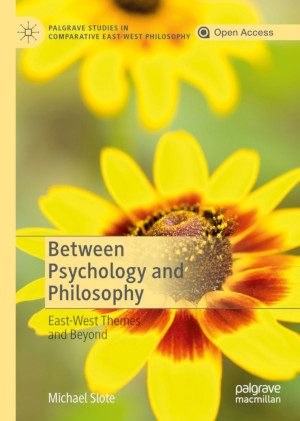 Book Description
This book discusses a variety of important but unprecedented ways in which psychology can be useful to philosophy. The early chapters illustrate this theme via comparisons between Chinese and Western philosophy. It is argued that the Chinese notion of a heart-mind is superior to the Western concept of mind, but then, more even-handedly, the relative strengths and weaknesses of Chinese and Western thought overall are critically examined. In later chapters, the philosophical uses of psychology are treated more specifically in relation to major issues in Western philosophy. Michael Slote shows that empathy and emotion play a role in speech acts (like assertion and thanking) that speech act theory has totally ignored. Similarly, he treats the age-old question of whether justice pays using psychological material that has not previously been recognized. Finally, the implications of psychological egoism are discussed in terms of some new psychological and, indeed, human distinctions. Human life is pervaded by instincts and aspirations that are neither egoistic nor altruistic, and recognizing that fact can help put egoism in its place. It is less of a challenge to morality than we have realized.
This open book is licensed under a Creative Commons License (CC BY). You can download Between Psychology and Philosophy ebook for free in PDF format (1.8 MB).
Table of Contents
Chapter 1
Introduction
1
Chapter 2
Yin-Yang, Mind, and Heart-Mind
5
Chapter 3
Moral Self-Cultivation East and West: A Critique
27
Chapter 4
Philosophical Deficiencies East and West
49
Chapter 5
The Many Roles of Empathy
61
Chapter 6
How Justice Pays
93
Chapter 7
The Impossibility of Egoism
115
Chapter 8
Further Connections
135
Chapter 9
Conclusion
157
Appendix A
Philosophy's Dirty Secret: What Philosophy of Science and Virtue Epistemology Need to Learn About Human Irrationality
161
Appendix B
Care Ethics, Empathy, and Liberalism
183
Appendix C
Yin-Yang, Adult Identity, and the Good Life
201
Index
211
Book Details
Subject
Philosophy
Publisher
Palgrave Macmillan
Published
2020
Pages
215
Edition
1
Language
English
ISBN13
9783030225025
ISBN10
303022502X
ISBN13 Digital
9783030225032
ISBN10 Digital
3030225038
PDF Size
1.8 MB
License

Related Books

Why Knowing What To Do Is Not Enough
by Anne-Greet Keizer, Will Tiemeijer, Mark Bovens
This book sets out to explain the reasons for the gap between "knowing" and "doing" in view of self-reliance, which is more and more often expected of citizens. In today's society, people are expected to take responsibility for their own lives and be self-reliant. This is no easy feat. They must be on constant high alert in area...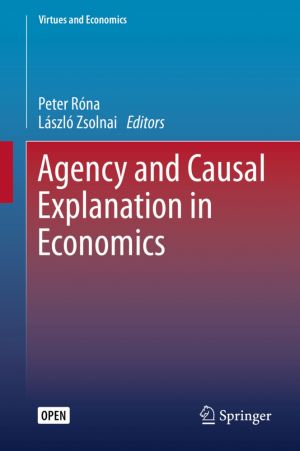 Agency and Causal Explanation in Economics
by Peter Róna, László Zsolnai
This open access book provides an exploration of the consequences of the ontological differences between natural and social objects (sometimes described as objects of nature and objects of thought) in the workings of causal and agency relationships. One of its important and possibly original conclusions is that causal and agency relationships do no...

Fallibility at Work
by Øyvind Kvalnes
'This is an exciting, groundbreaking book. With an astonishing array of examples and a brilliant eye for the essential, Øyvind Kvalnes takes the Socratic motto of knowing yourself to our everyday lives in the workplace. Applied philosophy at its best, the book will affect the way you do your work and live your life.'—Professor Esa Saarinen, Aalt...

Happiness is the Wrong Metric
by Amitai Etzioni
This timely book addresses the conflict between globalism and nationalism. It provides a liberal communitarian response to the rise of populism occurring in many democracies. The book highlights the role of communities next to that of the state and the market. It spells out the policy implications of liberal communitarianism for privacy, freedom o...

Iberian World Empires and the Globalization of Europe 1415–1668
by Bartolomé Yun-Casalilla
This book analyses Iberian expansion by using knowledge accumulated in recent years to test some of the most important theories regarding Europe's economic development. Adopting a comparative perspective, it considers the impact of early globalization on Iberian and Western European institutions, social development and political economies. In spite...