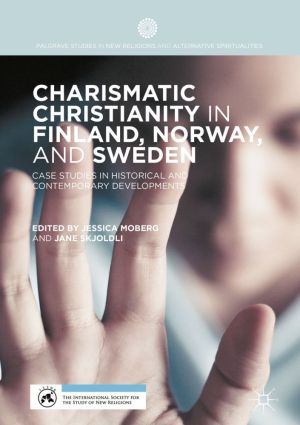 Book Description
The history of Charismatic Christianity in the Nordic countries reaches as far back as Pentecostalism itself. The bounds of these categories remain a topic of discussion, but Nordic countries have played a vital role for developing this rapidly spreading form of world-wide Christianity. Until now, research on global Charismatic Christianity has largely overlooked the region. This book addresses and analyzes its historical and contemporary trajectories in Finland, Norway and Sweden. Through a selection of cases written by Nordic scholars from various disciplines, it demonstrates historical and contemporary diversity as well as interconnections between local, national, and global currents. Highlighting change and continuity, the anthology reveals new aspects of Charismatic Christianity.
This open book is licensed under a Creative Commons License (CC BY). You can download Charismatic Christianity in Finland, Norway, and Sweden ebook for free in PDF format (2.5 MB).
Book Details
Publisher
Palgrave Macmillan
Published
2018
Pages
256
Edition
1
Language
English
ISBN13
9783319696133
ISBN10
3319696130
ISBN13 Digital
9783319696140
ISBN10 Digital
3319696149
PDF Size
2.5 MB
License

Related Books

Nordic Mediation Research
by Anna Nylund, Kaijus Ervasti, Lin Adrian
This book presents twelve unique studies on mediation from researchers in Denmark, Finland, Norway and Sweden, respectively. Each study highlights important aspects of mediation, including the role of children in family mediation, the evolution and ambivalent application of restorative justice in the Nordic countries, the confusion of roles in cour...

Geographies of Asylum in Europe and the Role of European Localities
by Birgit Glorius, Jeroen Doomernik
This book describes how the numerous arrivals of asylum seekers since 2015 shaped reception and integration processes in Europe. It addresses the structuration of asylum and reception systems, and spaces and places of reception on European, national, regional and local level. It also analyses perceptions and discourses on asylum and refugees, their...

Internal Migration, Urbanization and Poverty in Asia: Dynamics and Interrelationships
by Kankesu Jayanthakumaran, Reetu Verma, Guanghua Wan, Edgar Wilson
Asia's recent demographic transitions and rural - urban structural transformations are extraordinary and involve complexities that require in-depth study.The chapters within this volume examine those complexities using a range of traditional and nontraditional measures - such as multidimensional poverty, gaps, and polarization - to arrive at the co...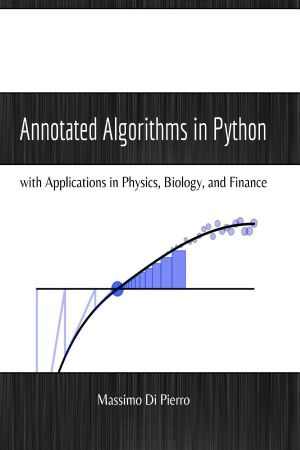 Annotated Algorithms in Python
by Massimo Di Pierro
This book is assembled from lectures given by the author over a period of 10 years at the School of Computing of DePaul University. The lectures cover multiple classes, including Analysis and Design of Algorithms, Scientific Computing, Monte Carlo Simulations, and Parallel Algorithms. These lectures teach the core knowledge required by any scientis...

Pentecostalism and Witchcraft
by Knut Rio, Michelle MacCarthy, Ruy Blanes
This book presents fresh ethnographic work from the regions of Africa and Melanesia—where the popularity of charismatic Christianity can be linked to a revival and transformation of witchcraft. The volume demonstrates how the Holy Spirit has become an adversary to the reconfirmed presence of witches, demons, and sorcerers as manifestations of evi...

Student Misconceptions and Errors in Physics and Mathematics
by Teresa Neidorf, Alka Arora, Ebru Erberber, Yemurai Tsokodayi, Thanh Mai
This open access report explores the nature and extent of students' misconceptions and misunderstandings related to core concepts in physics and mathematics and physics across grades four, eight and 12. Twenty years of data from the IEA's Trends in International Mathematics and Science Study (TIMSS) and TIMSS Advanced assessments are analyzed, spec...