Book Description
Windows Server has powered a generation of organizations, from small businesses to large enterprises. No matter what your role in IT, you can be guaranteed you that have touched Windows Server at some point in your career or at very least you have seen it from afar! This book introduces you to Windows Server 2016, which is the next version of Windows Server. No matter what your area of expertise, this book will introduce you to the latest developments in Windows Server 2016.
Each chapter has been written by either field experts or members of the product group, giving you the latest information on every improvement or new feature that is included in this version of Windows Server. This information will help you to prepare for Windows Server 2016 and give you the means to develop and design a path to introduce Windows Server 2016 into your environment and take full advantage of what is to come. This book is being written at a time when the product is still evolving and it should be noted that things might change or not appear in the final version of Windows Server 2016 when released. All guidance in the chapters is meant to be tried and evaluated in a test environment; you should not implement it in a production environment.
This book assumes that you are familiar with key concepts surrounding Windows Server (i.e., Microsoft Hyper-V, Networking, and Storage) as well as cloud technologies such as Microsoft Azure. In this book, we cover a variety of concepts related to the technology and present scenarios with a customer focus, but it is not intended as a how-to or design manual. You can use other sources, including the online Microsoft resources, to stay up to date with the latest developments on the roles and features of Windows Server 2016. The online resources will also contain the latest how-to procedures and information about designing a Windows Server 2016 infrastructure for your business.
This open book is licensed under a Microsoft Open License. You can download Introducing Windows Server 2016 ebook for free in PDF format (14.1 MB).
Table of Contents
Chapter 1
Introduction to Microsoft Windows Server 2016
Chapter 2
Software-defined datacenter
Chapter 3
Application platform
Chapter 4
Security and identity
Chapter 5
Systems management
Book Details
Subject
Computer Science
Publisher
Microsoft Press
Published
2016
Pages
181
Edition
1
Language
English
ISBN13 Digital
9780735697744
ISBN10 Digital
0735697744
PDF Size
14.1 MB
License
Microsoft Open
Related Books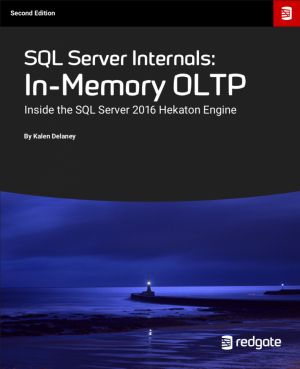 SQL Server Internals: In-Memory OLTP
by Kalen Delaney
The SQL Server 2016 In-Memory OLTP engine (a.k.a. Hekaton) is designed to exploit terabytes of available memory and high numbers of processing cores. It allows us to work with memory-optimized tables and indexes, and natively compiled stored procedures, in addition to the disk-based tables and indexes, and T-SQL stored procedures, that SQL Server h...

The SysAdmin Handbook
by Various
Over the past two years, Simple-Talk has published articles on a variety of SysAdmin topics, from Exchange to Virtualization, and including everything from Powershell to Unified Messaging. We have brought the best of these articles together to form The SysAdmin Handbook. With over fifty articles packed into this book, it will be an essential refere...

Introduction to Windows Containers
by John McCabe, Michael Friis
With the introduction of container support in Windows Server 2016, we open a world of opportunities that takes traditional monolithic applications on a journey to modernize them for better agility. Containers are a stepping stone that can help IT organizations understand what key items in modern IT environments, such as DevOps, Agile, Scrum, Infras...

Data Science with Microsoft SQL Server 2016
by Buck Woody, Danielle Dean, Debraj GuhaThakurta, Gagan Bansal, Matt Conners, Wee-Hyong Tok
R is one of the most popular, powerful data analytics languages and environments in use by data scientists. Actionable business data is often stored in Relational Database Management Systems (RDBMS), and one of the most widely used RDBMS is Microsoft SQL Server. Much more than a database server, it's a rich ecostructure with advanced analytic capab...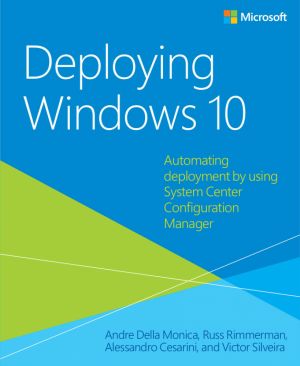 Deploying Windows 10
by Andre Della Monica, Russ Rimmerman, Alessandro Cesarini, Victor Silveira
Get a head start deploying Windows 10 - with tips and best practices from experts in the field. This guide shows you how to deploy Windows 10 in an automated way without impacting end users by leveraging System Center Configuration Manager, which is the most used product to deploy Microsoft operating systems in the industry today. Windows 10 rep...