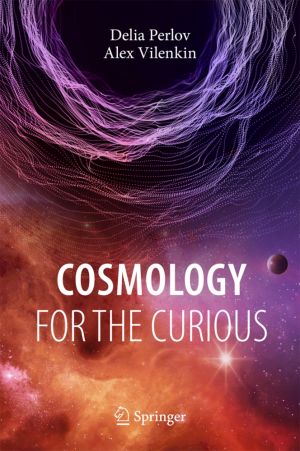 Book Description
This book is an introductory text for all those wishing to learn about modern views of the cosmos. Our universe originated in a great explosion – the big bang. For nearly a century cosmologists have studied the aftermath of this explosion: how the universe expanded and cooled down, and how galaxies were gradually assembled by gravity. The nature of the bang itself has come into focus only relatively recently. It is the subject of the theory of cosmic inflation, which was developed in the last few decades and has led to a radically new global view of the universe. Students and other interested readers will find here a non-technical but conceptually rigorous account of modern cosmological ideas - describing what we know, and how we know it. One of the book's central themes is the scientific quest to find answers to the ultimate cosmic questions: Is the universe finite or infinite? Has it existed forever? If not, when and how did it come into being? Will it ever end? The book is based on the undergraduate course taught by Alex Vilenkin at Tufts University. It assumes no prior knowledge of physics or mathematics beyond elementary high school math. The necessary physics background is introduced as it is required. Each chapter includes a list of questions and exercises of varying degree of difficulty.
This open book is licensed under a Creative Commons License (CC BY). You can download Cosmology for the Curious ebook for free in PDF format (11.8 MB).
Book Details
Publisher
Springer
Published
2017
Pages
365
Edition
1
Language
English
ISBN13
9783319570389
ISBN10
3319570382
ISBN13 Digital
9783319570402
ISBN10 Digital
3319570404
PDF Size
11.8 MB
License

Related Books

Tools and Algorithms for the Construction and Analysis of Systems
by Tomáš Vojnar, Lijun Zhang
The LNCS 11427 and 11428 proceedings set constitutes the proceedings of the 25th International Conference on Tools and Algorithms for the Construction and Analysis of Systems, TACAS 2019, which took place in Prague, Czech Republic, in April 2019, held as part of the European Joint Conferences on Theory and Practice of Software, ETAPS 2019. The tot...

Tools and Algorithms for the Construction and Analysis of Systems
by Dirk Beyer, Marieke Huisman, Fabrice Kordon, Bernhard Steffen
This book constitutes the refereed proceedings of the 7th International Conference on Tools and Algorithms for the Construction and Analysis of Systems, TACAS 2001. The 36 revised full papers presented together with an invited contribution were carefully reviewed and selected from a total of 125 submissions. The papers are organized in sections on ...

Reconsidering Constitutional Formation I National Sovereignty
by Ulrike Müßig
Legal studies and consequently legal history focus on constitutional documents, believing in a nominalist autonomy of constitutional semantics.Reconsidering Constitutional Formation in the late 18th and 19th century, kept historic constitutions from being simply log-books for political experts through a functional approach to the interdependencies ...

Preparing for Life in a Digital Age
by Julian Fraillon, John Ainley, Wolfram Schulz, Tim Friedman, Eveline Gebhardt
Ability to use information and communication technologies (ICT) is an imperative for effective participation in today's digital age. Schools worldwide are responding to the need to provide young people with that ability. But how effective are they in this regard? The IEA International Computer and Information Literacy Study (ICILS) responded to thi...

Android Application Development for the Intel Platform
by Ryan Cohen, Tao Wang
The number of Android devices running on Intel processors has increased since Intel and Google announced, in late 2011, that they would be working together to optimize future versions of Android for Intel Atom processors. Today, Intel processors can be found in Android smartphones and tablets made by some of the top manufacturers of Android devices...

Weather & Climate Services for the Energy Industry
by Alberto Troccoli
This book showcases the burgeoning area of applied research at the intersection between weather and climate science and the energy industry. It illustrates how better communication between science and industry can help both sides. By opening a dialogue, scientists can understand the broader context for their work and the energy industry is able to ...