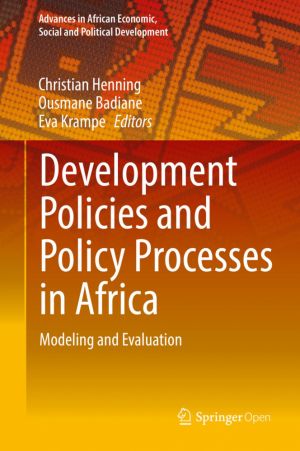 Book Description
The book examines the methodological challenges in analyzing the effectiveness of development policies. It presents a selection of tools and methodologies that can help tackle the complexities of which policies work best and why, and how they can be implemented effectively given the political and economic framework conditions of a country. The contributions in this book offer a continuation of the ongoing evidence-based debate on the role of agriculture and participatory policy processes in reducing poverty. They develop and apply quantitative political economy approaches by integrating quantitative models of political decision-making into existing economic modeling tools, allowing a more comprehensive growth-poverty analysis. The book addresses not only scholars who use quantitative policy modeling and evaluation techniques in their empirical or theoretical research, but also technical experts, including policy makers and analysts from stakeholder organizations, involved in formulating and implementing policies to reduce poverty and to increase economic and social well-being in African countries.
This open book is licensed under a Creative Commons License (CC BY). You can download Development Policies and Policy Processes in Africa ebook for free in PDF format (6.1 MB).
Book Details
Subject
Economics and Finance
Publisher
Springer
Published
2018
Pages
355
Edition
1
Language
English
ISBN13
9783319607139
ISBN10
3319607138
ISBN13 Digital
9783319607146
ISBN10 Digital
3319607146
PDF Size
6.1 MB
License

Related Books

Satellite Earth Observations and Their Impact on Society and Policy
by Masami Onoda, Oran R Young
The result of a workshop bringing together an international advisory board of experts in science, satellite technologies, industry innovations, and public policy, this book addresses the current and future roles of satellite Earth observations in solving large-scale environmental problems. The book showcases the results of engaging distinct communi...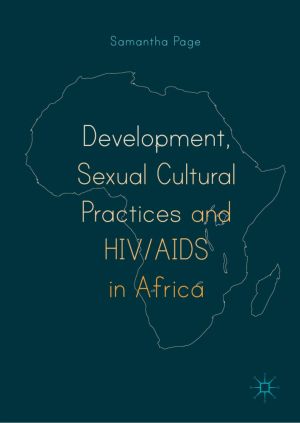 Development, Sexual Cultural Practices and HIV/AIDS in Africa
by Samantha Page
This open access book introduces the theoretical frameworks and academic debates concerning sexual cultural practices and HIV/AIDS in Africa. It shows how these frameworks have been applied in a practical sense in Africa to investigate sexual cultural practices and their link with HIV/AIDS. The author provides an overview of both the field of study...

Transformation and Development
by Anja Mihr
This book features various studies on democratization, transformation, political and economic development, and security issues in the Organization for Security and Cooperation in Europe (OSCE) geographical region and beyond. Written by experts and academics in the fields of human rights, security, transformation and development, particularly in pos...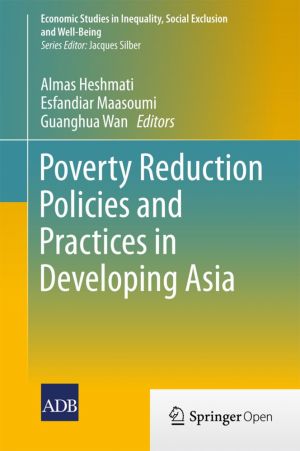 Poverty Reduction Policies and Practices in Developing Asia
by Almas Heshmati, Esfandiar Maasoumi, Guanghua Wan
This book looks at the major policy challenges facing developing Asia and how the region sustains rapid economic growth to reduce multidimensional poverty through socially inclusive and environmentally sustainable measures. Asia is facing many challenges arising from population growth, rapid urbanization, provision of services, climate change and t...

Non-Equilibrium Social Science and Policy
by Jeffrey Johnson, Andrzej Nowak, Paul Ormerod, Bridget Rosewell, Yi-Cheng Zhang
The overall aim of this book, an outcome of the European FP7 FET Open NESS project, is to contribute to the ongoing effort to put the quantitative social sciences on a proper footing for the 21st century. A key focus is economics, and its implications on policy making, where the still dominant traditional approach increasingly struggles to capture ...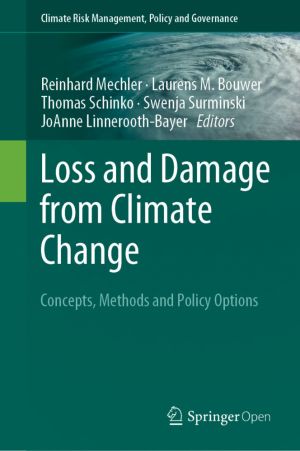 Loss and Damage from Climate Change
by Reinhard Mechler, Laurens M. Bouwer, Thomas Schinko, Swenja Surminski, JoAnne Linnerooth-Bayer
This book provides an authoritative insight on the Loss and Damage discourse by highlighting state-of-the-art research and policy linked to this discourse and articulating its multiple concepts, principles and methods. Written by leading researchers and practitioners, it identifies practical and evidence-based policy options to inform the discourse...