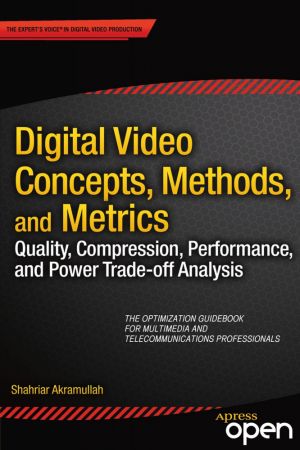 Book Description
Digital Video Concepts, Methods, and Metrics: Quality, Compression, Performance, and Power Trade-off Analysis is a concise reference for professionals in a wide range of applications and vocations. It focuses on giving the reader mastery over the concepts, methods and metrics of digital video coding, so that readers have sufficient understanding to choose and tune coding parameters for optimum results that would suit their particular needs for quality, compression, speed and power.
The practical aspects are many: Uploading video to the Internet is only the beginning of a trend where a consumer controls video quality and speed by trading off various other factors. Open source and proprietary applications such as video e-mail, private party content generation, editing and archiving, and cloud asset management would give further control to the end-user.
Digital video is frequently compressed and coded for easier storage and transmission. This process involves visual quality loss due to typical data compression techniques and requires use of high performance computing systems. A careful balance between the amount of compression, the visual quality loss and the coding speed is necessary to keep the total system cost down, while delivering a good user experience for various video applications. At the same time, power consumption optimizations are also essential to get the job done on inexpensive consumer platforms.
Trade-offs can be made among these factors, and relevant considerations are particularly important in resource-constrained low power devices. To better understand the trade-offs this book discusses a comprehensive set of engineering principles, strategies, methods and metrics. It also exposes readers to approaches on how to differentiate and rank video coding solutions.
This open book is licensed under a Creative Commons License (CC BY-NC-ND). You can download Digital Video Concepts, Methods, and Metrics ebook for free in PDF format (8.9 MB).
Table of Contents
Chapter 1
Introduction
1
Chapter 2
Digital Video Compression Techniques
11
Chapter 3
Video Coding Standards
55
Chapter 4
Video Quality Metrics
101
Chapter 5
Video Coding Performance
161
Chapter 6
Power Consumption by Video Applications
209
Chapter 7
Video Application Power Consumption on Low-Power Platforms
259
Chapter 8
Performance, Power, and Quality Tradeoff Analysis
297
Chapter 9
Conclusion
321
Appendix A
Appendix
329
Book Details
Subject
Computer Science
Publisher
Apress
Published
2014
Pages
359
Edition
1
Language
English
ISBN13
9781430267126
ISBN10
1430267127
ISBN13 Digital
9781430267133
ISBN10 Digital
1430267135
PDF Size
8.9 MB
License

Related Books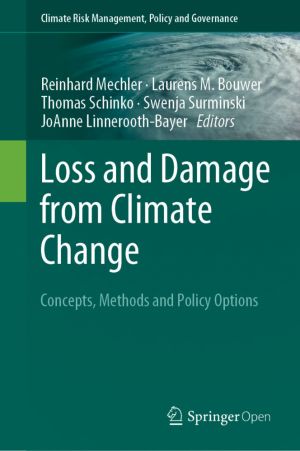 Loss and Damage from Climate Change
by Reinhard Mechler, Laurens M. Bouwer, Thomas Schinko, Swenja Surminski, JoAnne Linnerooth-Bayer
This book provides an authoritative insight on the Loss and Damage discourse by highlighting state-of-the-art research and policy linked to this discourse and articulating its multiple concepts, principles and methods. Written by leading researchers and practitioners, it identifies practical and evidence-based policy options to inform the discourse...

Sequence Analysis and Related Approaches
by Gilbert Ritschard, Matthias Studer
This open access book provides innovative methods and original applications of sequence analysis (SA) and related methods for analysing longitudinal data describing life trajectories such as professional careers, family paths, the succession of health statuses, or the time use. The applications as well as the methodological contributions propo...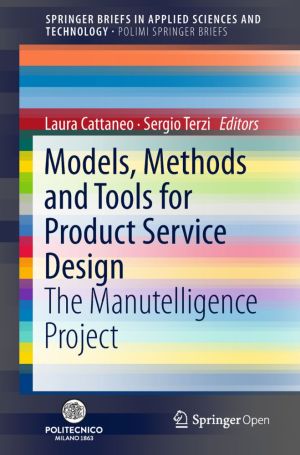 Models, Methods and Tools for Product Service Design
by Laura Cattaneo, Sergio Terzi
This free book summarizes research being pursued within the Manutelligence project, the goal of which is to help enterprises develop smart, social and flexible products with high value added services. Manutelligence has improved Product and Service Design by developing suitable models and methods, and connecting them through a modular, collaborativ...

Food Price Volatility and Its Implications for Food Security and Policy
by Matthias Kalkuhl, Joachim von Braun, Maximo Torero
This book provides fresh insights into concepts, methods and new research findings on the causes of excessive food price volatility. It also discusses the implications for food security and policy responses to mitigate excessive volatility. The approaches applied by the contributors range from on-the-ground surveys, to panel econometrics and innova...

Microeconomics: Markets, Methods and Models
by Douglas Curtis, Ian Irvine
Microeconomics: Markets, Methods, and Models by D.Curtis and I. Irvine provides concise yet complete coverage of introductory microeconomics theory, application and policy. The textbook begins with an explanation and development of the standard tools of analysis in the discipline and carries on to investigate the meaning of 'well-being' in the cont...