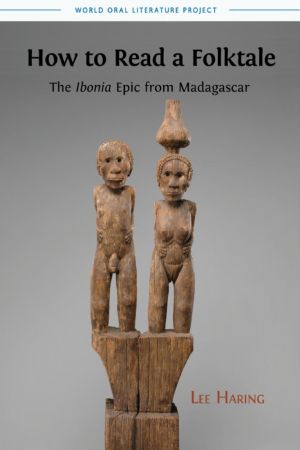 Book Description
How to Read a Folktale offers the first English translation of Ibonia, a spellbinding tale of old Madagascar. Ibonia is a folktale on epic scale. Much of its plot sounds familiar: a powerful royal hero attempts to rescue his betrothed from an evil adversary and, after a series of tests and duels, he and his lover are joyfully united with a marriage that affirms the royal lineage. These fairytale elements link Ibonia with European folktales, but the tale is still very much a product of Madagascar. It contains African-style praise poetry for the hero; it presents Indonesian-style riddles and poems; and it inflates the form of folktale into epic proportions. Recorded when the Malagasy people were experiencing European contact for the first time, Ibonia proclaims the power of the ancestors against the foreigner.
Through Ibonia, Lee Haring expertly helps readers to understand the very nature of folktales. His definitive translation, originally published in 1994, has now been fully revised to emphasize its poetic qualities, while his new introduction and detailed notes give insight into the fascinating imagination and symbols of the Malagasy. Haring's research connects this exotic narrative with fundamental questions not only of anthropology but also of literary criticism.
This open book is licensed under a Creative Commons License (CC BY). You can download How to Read a Folktale ebook for free in PDF format (6.4 MB).
Table of Contents
Chapter 1
Introduction: What Ibonia is and How to Read it
Chapter 2
How to Read Ibonia: Folkloric Restatement
Chapter 3
What it is: Texts, Plural
Chapter 4
Texture and Structure: How it is Made
Chapter 5
Context, History, Interpretation
Chapter 6
Ibonia, He of the Clear and Captivating Glance
Appendix
Versions and Variants
Book Details
Publisher
Open Book Publishers
Published
2013
Pages
166
Edition
1
Language
English
ISBN13
9781909254053
ISBN10
1909254053
ISBN13 Digital
9781909254077
ISBN10 Digital
190925407X
PDF Size
6.4 MB
License

Related Books

Think Java
by Allen Downey, Chris Mayfield
Think Java is a hands-on introduction to computer science and programming used by many universities and high schools around the world. Its conciseness, emphasis on vocabulary, and informal tone make it particularly appealing for readers with little or no experience. The book starts with the most basic programming concepts and gradually works its wa...

A Byte of Python
by Swaroop C H
Python is one of those rare languages which can claim to be both simple and powerful. You will find yourself pleasantly surprised to see how easy it is to concentrate on the solution to the problem rather than the syntax and structure of the language you are programming in. A Byte of Python is a free book on programming using the Python language...

Training Site Reliability Engineers
by Jennifer Petoff, JC van Winkel, Preston Yoshioka, Jessie Yang, Jesus Climent Collado, Myk Taylor
This book discusses how to train Site Reliability Engineers, or SREs. Before we go any further, we'd like to clarify the term "SRE." "SRE" means a variety of things: - Site Reliability Engineer or a Site Reliability Engineering team, based on the context (singular, SRE, or plural, SREs) - Site Reliability Engineering concepts, d...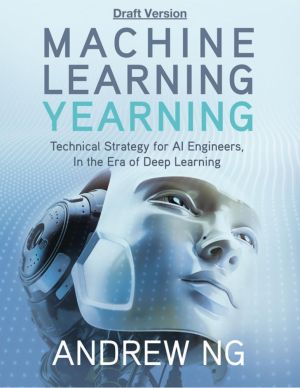 Machine Learning Yearning
by Andrew Ng
AI is transforming numerous industries. Machine Learning Yearning, a free ebook from Andrew Ng, teaches you how to structure Machine Learning projects. This book is focused not on teaching you ML algorithms, but on how to make ML algorithms work. After reading Machine Learning Yearning, you will be able to: - Prioritize the most promising direc...

How To Code in Python 3
by Lisa Tagliaferri
Extremely versatile and popular among developers, Python is a good general-purpose language that can be used in a variety of applications. For those with an understanding of English, Python is a very humanreadable programming language, allowing for quick comprehension. Because Python supports multiple styles including scripting and object-oriented ...