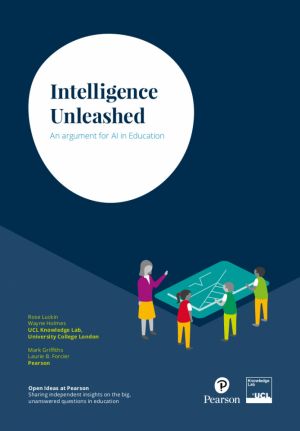 Book Description
This book on artificial intelligence in education (AIEd) with two aims in mind. The first was to explain to a non-specialist, interested reader what AIEd is: its goals, how it is built, and how it works. After all, only by securing a certain degree of understanding can we move beyond the science-fiction imagery of AI, and the associated fears. The second aim was to set out the argument for what AIEd can offer learning, both now and in the future, with an eye towards improving learning and life outcomes for all.
This open book is licensed under a Creative Commons License (CC BY). You can download Intelligence Unleashed ebook for free in PDF format (0.4 MB).
Table of Contents
What is Artificial Intelligence (AI)?
A brief introduction to Artificial Intelligence in Education (AIEd)
What AIEd can offer learning right now
The next phase of AIEd
Taking it to the next level: How AIEd can help us respond to the biggest unsolved issues in education
Bringing it all together: The continuing race between education and technology
Recommendations to help us Unleash Intelligence
Book Details
Subject
Computer Science
Publisher
Pearson
Published
2016
Pages
60
Edition
1
Language
English
ISBN13 Digital
9780992424886
ISBN10 Digital
0992424887
PDF Size
0.4 MB
License

Related Books

Projection-Based Clustering through Self-Organization and Swarm Intelligence
by Michael Christoph Thrun
It covers aspects of unsupervised machine learning used for knowledge discovery in data science and introduces a data-driven approach to cluster analysis, the Databionic swarm(DBS). DBS consists of the 3D landscape visualization and clustering of data. The 3D landscape enables 3D printing of high-dimensional data structures.The clustering and numbe...

The Amazing Journey of Reason
by Mario Alemi
This free book explores questions such as why and how did the first biological cells appear? And then complex organisms, brains, societies and –now– connected human societies? Physicists have good models for describing the evolution of the universe since the Big Bang, but can we apply the same concepts to the evolution of aggregated matter –l...

Dynamic Spectrum Management
by Ying-Chang Liang
This open access book, authored by a world-leading researcher in this field, describes fundamentals of dynamic spectrum management, provides a systematic overview on the enabling technologies covering cognitive radio, blockchain, and artificial intelligence, and offers valuable guidance for designing advanced wireless communications systems. This b...

Intelligent Human Computer Interaction
by Patrick Horain, Catherine Achard, Malik Mallem
This book constitutes the thoroughly refereed proceedings of the 9th International Conference on Intelligent Human Computer Interaction, IHCI 2017, held in Evry, France, in December 2017. The 15 papers presented together with three invited papers were carefully reviewed and selected from 25 submissions. The conference is forum for the presentation...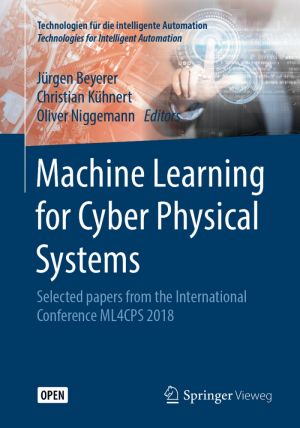 Machine Learning for Cyber Physical Systems
by Jürgen Beyerer, Christian Kühnert, Oliver Niggemann
This book proceedings presents new approaches to Machine Learning for Cyber Physical Systems, experiences and visions. It contains some selected papers from the international Conference ML4CPS - Machine Learning for Cyber Physical Systems, which was held in Karlsruhe, October 23-24, 2018. Cyber Physical Systems are characterized by their ability to...

Internet of Things
by Leon Strous, Vinton Cerf
First IFIP International Cross-Domain Conference, IFIPIoT 2018, Held at the 24th IFIP World Computer Congress, WCC 2018, Poznan, Poland, September 18-19, 2018, Revised Selected Papers...