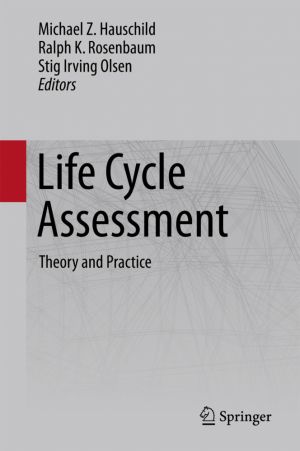 Book Description
This book is a uniquely pedagogical while still comprehensive state-of-the-art description of LCA-methodology and its broad range of applications. The five parts of the book conveniently provide: I) the history and context of Life Cycle Assessment (LCA) with its central role as quantitative and scientifically-based tool supporting society's transitioning towards a sustainable economy; II) all there is to know about LCA methodology illustrated by a red-thread example which evolves as the reader advances; III) a wealth of information on a broad range of LCA applications with dedicated chapters on policy development, prospective LCA, life cycle management, waste, energy, construction and building, nanotechnology, agrifood, transport, and LCA-related concepts such as footprinting, ecolabelling,design for environment, and cradle to cradle. IV) A cookbook giving the reader recipes for all the concrete actions needed to perform an LCA. V) An appendix with an LCA report template, a full example LCA report serving as inspiration for students who write their first LCA report, and a more detailed overview of existing LCIA methods and their similarities and differences.
This open book is licensed under a Creative Commons License (CC BY). You can download Life Cycle Assessment ebook for free in PDF format (19.7 MB).
Book Details
Subject
Engineering and Technology
Publisher
Springer
Published
2018
Pages
1215
Edition
1
Language
English
ISBN13
9783319564746
ISBN10
3319564749
ISBN13 Digital
9783319564753
ISBN10 Digital
3319564757
PDF Size
19.7 MB
License

Related Books

Life Cycle Management
by Guido Sonnemann, Manuele Margni
This book provides insight into the Life Cycle Management (LCM) concept and the progress in its implementation. LCM is a management concept applied in industrial and service sectors to improve products and services, while enhancing the overall sustainability performance of business and its value chains. In this regard, LCM is an opportunity to diff...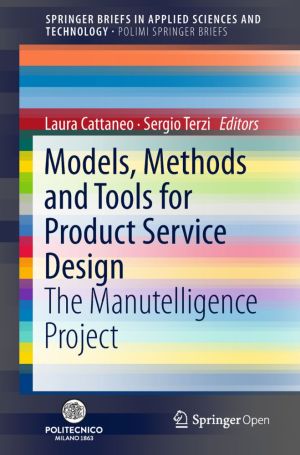 Models, Methods and Tools for Product Service Design
by Laura Cattaneo, Sergio Terzi
This free book summarizes research being pursued within the Manutelligence project, the goal of which is to help enterprises develop smart, social and flexible products with high value added services. Manutelligence has improved Product and Service Design by developing suitable models and methods, and connecting them through a modular, collaborativ...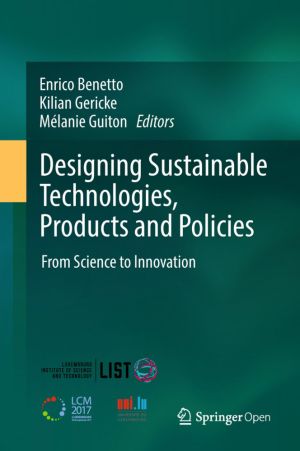 Designing Sustainable Technologies, Products and Policies
by Enrico Benetto, Kilian Gericke, Mélanie Guiton
This book provides insight into the implementation of Life Cycle approaches along the entire business value chain, supporting environmental, social and economic sustainability related to the development of industrial technologies, products, services and policies; and the development and management of smart agricultural systems, smart mobility syste...

Taking Stock of Industrial Ecology
by Roland Clift, Angela Druckman
How can we design more sustainable industrial and urban systems that reduce environmental impacts while supporting a high quality of life for everyone? What progress has been made towards reducing resource use and waste, and what are the prospects for more resilient material-efficient economies? What are the environmental and social impacts of glob...

The Privacy Engineer's Manifesto
by Michelle Finneran Dennedy, Jonathan Fox, Thomas R. Finneran
The Privacy Engineer's Manifesto: Getting from Policy to Code to QA to Value is the first book of its kind, offering industry-proven solutions that go beyond mere theory and adding lucid perspectives on the challenges and opportunities raised with the emerging "personal" information economy. The authors, a uniquely skilled team of long...