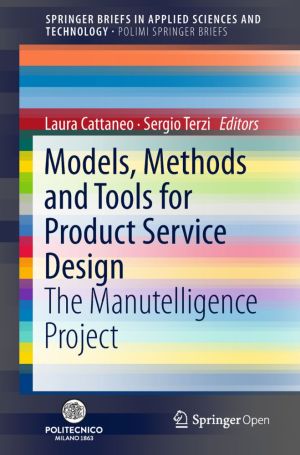 Book Description
This free book summarizes research being pursued within the Manutelligence project, the goal of which is to help enterprises develop smart, social and flexible products with high value added services. Manutelligence has improved Product and Service Design by developing suitable models and methods, and connecting them through a modular, collaborative and secure ICT Platform. The use of real data collected in real time by Internet of Things (IoT) technologies underpins the design of product-service systems and makes it possible to monitor them throughout their life cycle. Available data allows costs and sustainability issues to be more accurately measured and simulated in the form of Life Cycle Cost (LCC) and Life Cycle Assessment (LCA). Analysing data from IoT systems and sharing LCC and LCA information via the ICT Platform can help to accelerate the design of product-service systems, reduce costs and better understand customer needs. Industrial partners involved in Manutelligence provide a clear overview of the project's outcomes, and demonstrate how its technological solutions can be used to improve the design of product-service systems and the management of product-service life cycles.
This open book is licensed under a Creative Commons License (CC BY). You can download Models, Methods and Tools for Product Service Design ebook for free in PDF format (6.9 MB).
Book Details
Subject
Engineering and Technology
Publisher
Springer
Published
2019
Pages
147
Edition
1
Language
English
ISBN13
9783319958484
ISBN10
3319958488
ISBN13 Digital
9783319958491
ISBN10 Digital
3319958496
PDF Size
6.9 MB
License

Related Books

Containerized Docker Application Lifecycle with Microsoft Platform and Tools
by Cesar de la Torre
This book provides end-to-end guidance on the Docker application development lifecycle with Microsoft tools and services while providing an introduction to Docker development concepts for readers who might be new to the Docker ecosystem. This way, anyone can understand the global picture and start planning development projects based on Docker and M...

Microsoft Platform and Tools for Mobile App Development
by Cesar de la Torre, Simon Calvert
Understanding and creating a mobile app development strategy is an important process for today's development decision-makers opening up new business opportunities or empowering employees to be more productive with new capabilities. Microsoft defines an end-to-end platform for the agile creation of mobile apps that can target any platform (iOS, Andr...

Designing Sustainable Energy for All
by Carlo Vezzoli, Fabrizio Ceschin, Lilac Osanjo, Mugendi M'Rithaa, Richie Moalosi, Venny Nakazibwe, Jan Carel Diehl
This book addresses the issue of diffusing sustainable energy access inlow- and middle-income contexts. Access to energy is one of the greatest challenges for many people living in low-income and developing contexts, as around 1.4 billion people lack access to electricity.Distributed Renewable Energy systems (DRE) are considered a promising approa...

Cold Micro Metal Forming
by Frank Vollertsen, Sybille Friedrich, Bernd Kuhfuß, Peter Maaß, Claus Thomy, Hans-Werner Zoch
This book contains the research report of the Collaborative Research Center "Micro Cold Forming" (SFB 747) of the University of Bremen, Germany. The topical research focus lies on new methods and processes for a mastered mass production of micro parts which are smaller than 1mm (by forming in batch size higher than one million). The targe...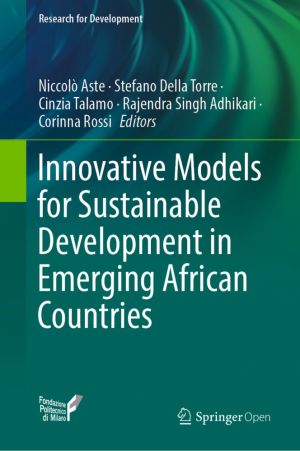 Innovative Models for Sustainable Development in Emerging African Countries
by Niccolò Aste, Stefano Della Torre, Cinzia Talamo, Rajendra Singh Adhikari, Corinna Rossi
This free book explores key issues and presents recent case studies in areas of importance for the transition to a circular model of development in emerging African countries that will minimize resource consumption and waste production. The topics covered include the development of sustainable housing models, energy and environmental issues in buil...

Understanding Risks and Uncertainties in Energy and Climate Policy
by Haris Doukas, Alexandros Flamos, Jenny Lieu
This book analyzes and seeks to consolidate the use of robust quantitative tools and qualitative methods for the design and assessment of energy and climate policies. In particular, it examines energy and climate policy performance and associated risks, as well as public acceptance and portfolio analysis in climate policy, and presents methods for ...