Book Description
Philosophy of Race: An Introduction provides plainly written access to a new subfield that has been in the background of philosophy since Plato and Aristotle. Part I provides an overview of ideas of race and ethnicity in the philosophical canon, egalitarian traditions, race in biology, and race in American and Continental Philosophy. Part II addresses race as it operates in life through colonialism and development, social constructions and institutions, racism, political philosophy, and gender. This book constructs an outline that will serve as a resource for students, nonspecialists, and general readers in thinking, talking, and writing about philosophy of race.
This open book is licensed under a Creative Commons License (CC BY). You can download Philosophy of Race ebook for free in PDF format (2.4 MB).
Book Details
Subject
Philosophy
Publisher
Palgrave Macmillan
Published
2018
Pages
269
Edition
1
Language
English
ISBN13
9783319787282
ISBN10
3319787284
ISBN13 Digital
9783319787299
ISBN10 Digital
3319787292
PDF Size
2.4 MB
License

Related Books

The Philosophy of Mathematics Education
by Paul Ernest, Ole Skovsmose, Jean Paul van Bendegem, Maria Bicudo, Roger Miarka, Ladislav Kvasz, Regina Moeller
This survey provides a brief and selective overview of research in the philosophy of mathematics education. It asks what makes up the philosophy of mathematics education, what it means, what questions it asks and answers, and what is its overall importance and use? It provides overviews of critical mathematics education, and the most relevant mode...

A Philosophy of Israel Education
by Barry Chazan
This book develops a new philosophy of Israel education. "Person-centered" Israel education is concerned with developing in individual learners the ability to understand and make rational, emotional, and ethical decisions about Israel, and about the challenges Israel regularly faces, whether they be existential, spiritual, democratic, hum...

The Biopsychosocial Model of Health and Disease
by Derek Bolton, Grant Gillett
'This is an incredibly audacious book. Derek Bolton and Grant Gillett brilliantly succeed in providing the big picture that was lacking in the defense of the biopsychosocial model promoted by Engel 40 years ago.' - Steeves Demazeux, Assistant Professor in philosophy, Bordeaux-Montaigne University, FranceThis book is a systematic update of the philo...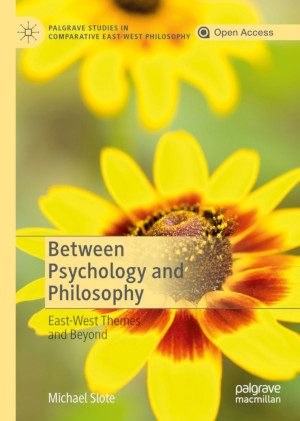 Between Psychology and Philosophy
by Michael Slote
This book discusses a variety of important but unprecedented ways in which psychology can be useful to philosophy. The early chapters illustrate this theme via comparisons between Chinese and Western philosophy. It is argued that the Chinese notion of a heart-mind is superior to the Western concept of mind, but then, more even-handedly, the relativ...

Evaluating Evidence of Mechanisms in Medicine
by Veli-Pekka Parkkinen, Christian Wallmann, Michael Wilde, Brendan Clarke, Phyllis Illari, Michael Kelly, Charles Norell, Federica Russo, Beth Shaw, Jon Williamson
This book is the first to develop explicit methods for evaluating evidence of mechanisms in the field of medicine. It explains why it can be important to make this evidence explicit, and describes how to take such evidence into account in the evidence appraisal process. In addition, it develops procedures for seeking evidence of mechanisms, for eva...

Knowledge from a Human Point of View
by Ana-Maria Crețu, Michela Massimi
This open access book – as the title suggests – explores some of the historical roots and epistemological ramifications of perspectivism. Perspectivism has recently emerged in philosophy of science as an interesting new position in the debate between scientific realism and anti-realism. But there is a lot more to perspectivism than discussions ...