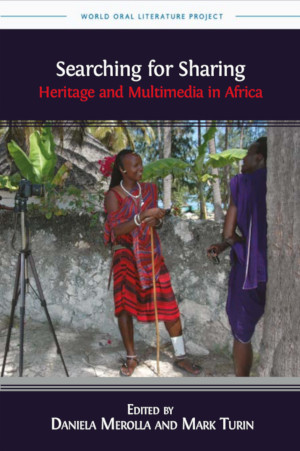 Book Description
In a world where new technologies are being developed at a dizzying pace, how can we best approach oral genres that represent heritage? Taking an innovative and interdisciplinary approach, this volume explores the idea of sharing as a model to construct and disseminate the knowledge of literary heritage with the people who are represented by and in it.
Expert contributors interweave sociological analysis with an appraisal of the transformative impact of technology on literary and cultural production. Does technology restrict, constraining the experience of an oral performance, or does it afford new openings for different aesthetic experiences? Topics explored include the Mara Cultural Heritage Digital Library, the preservation of Ewe heritage material, new eresources for texts in Manding languages, and the possibilities of technauriture.
This timely and necessary collection also examines to what extent digital documents can be and have been institutionalised in archives and museums, how digital heritage can remain free from co-option by hegemonic groups, and the roles that exist for community voices.
A valuable contribution to a fast-developing field, this book is required reading for scholars and students in the fields of heritage, anthropology, linguistics, history and the emerging disciplines of multi-media documentation and analysis, as well as those working in the field of literature, folklore, and African studies. It is also important reading for museum and archive curators.
This open book is licensed under a Creative Commons License (CC BY). You can download Searching for Sharing ebook for free in PDF format (140.5 MB).
Table of Contents
Chapter 1
The Mara Cultural Heritage Digital Library: The Implications of the Digital Return of Oral Tradition
Chapter 2
Technauriture as a Platform to Create an Inclusive Environment for the Sharing of Research
Chapter 3
From Restitution to Redistribution of Ewe Heritage: Challenges and Prospects
Chapter 4
YouTube in Academic Teaching: A Multimedia Documentation of Siramori Diabaté's Song "Nanyuman"
Chapter 5
New Electronic Resources for Texts in Manding Languages
Chapter 6
Questioning "Restitution": Oral Literature in Madagascar
Book Details
Publisher
Open Book Publishers
Published
2017
Pages
160
Edition
1
Language
English
ISBN13
9781783743186
ISBN10
1783743182
ISBN13 Digital
9781783743209
ISBN10 Digital
1783743204
PDF Size
140.5 MB
License

Related Books

NuGet In-House Succinctly
by José Roberto Olivas Mendoza
The NuGet package manager is an exceptional tool for sharing and distributing tools and code to other developers, but what do you do when you want to keep your code within your organization? In NuGet In-House Succinctly, author José Roberto Olivas Mendoza guides readers through the process of setting up a local NuGet server, creating a distributab...

Development in Turbulent Times
by Paul Dobrescu
This book explores the most recent trends in the EU in terms of development, progress, and performance. Ten years after the 2008 economic crisis, and amidst a digital revolution that is intensifying the development race, the European Union, and especially Central and Eastern Europe, are ardently searching for their development priorities.Against th...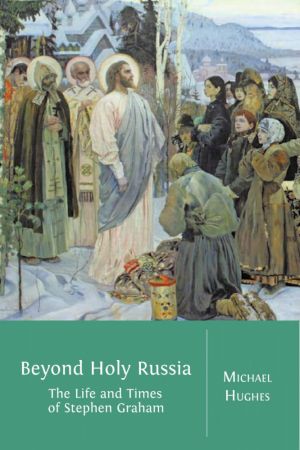 Beyond Holy Russia
by Michael Hughes
This biography examines the long life of the traveller and author Stephen Graham. Graham walked across large parts of the Tsarist Empire in the years before 1917, describing his adventures in a series of books and articles that helped to shape attitudes towards Russia in Britain and the United States. In later years he travelled widely across Europ...

The Linux Command Line
by William Shotts
The Linux Command Line takes you from your very first terminal keystrokes to writing full programs in Bash, the most popular Linux shell (or command line). Along the way you'll learn the timeless skills handed down by generations of experienced, mouse-shunning gurus: file navigation, environment configuration, command chaining, pattern matching wit...

The European Landing Obligation
by Sven Sebastian Uhlmann, Clara Ulrich, Steven J. Kennelly
This book provides a comprehensive examination of the European Landing Obligation policy from many relevant perspectives. It includes evaluations of its impacts at economical, socio-cultural, ecological and institutional levels. It also discusses the feasibility and benefits of several potential mitigation strategies. The book was timely published,...

Status and Dynamics of Forests in Germany
by Nicole Wellbrock, Andreas Bolte
This book is an open access publication.Forest ecosystems in Central Europe are changing as a result of anthropogenic influences and changing climate conditions. As such, a large-scale monitoring programme was undertaken in order to understand the influence of site modification, deposition of air pollutants, and climate. This book presents the sci...