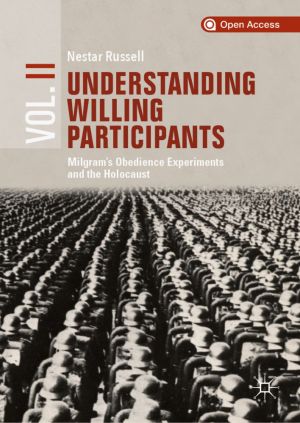 Book Description
Horrified by the Holocaust, social psychologist Stanley Milgram wondered if he could recreate the Holocaust in the laboratory setting. Unabated for more than half a century, his (in)famous results have continued to intrigue scholars. Based on unpublished archival data from Milgram's personal collection, volume one of this two-volume set introduces readers to a behind the scenes account showing how during Milgram's unpublished pilot studies he step-by-step invented his official experimental procedure—how he gradually learnt to transform most ordinary people into willing inflictors of harm. The open access volume two then illustrates how certain innovators within the Nazi regime used the very same Milgram-like learning techniques that with increasing effectiveness gradually enabled them to also transform most ordinary people into increasingly capable executioners of other men, women, and children. Volume two effectively attempts to capture how step-by-step these Nazi innovators attempted to transform the Führer's wish of a Jewish-free Europe into a frightening reality. By the books' end the reader will gain an insight into how the seemingly undoable can become increasingly doable.
This open book is licensed under a Creative Commons License (CC BY). You can download Understanding Willing Participants, Volume 2 ebook for free in PDF format (4.5 MB).
Book Details
Subject
Psychology
Publisher
Palgrave Macmillan
Published
2019
Pages
333
Edition
1
Language
English
ISBN13
9783319979984
ISBN10
3319979981
ISBN13 Digital
9783319979991
ISBN10 Digital
331997999X
PDF Size
4.5 MB
License

Related Books

Information-Consciousness-Reality
by James Glattfelder
This book chronicles the rise of a new scientific paradigm offering novel insights into the age-old enigmas of existence. Over 300 years ago, the human mind discovered the machine code of reality: mathematics. By utilizing abstract thought systems, humans began to decode the workings of the cosmos. From this understanding, the current scientific pa...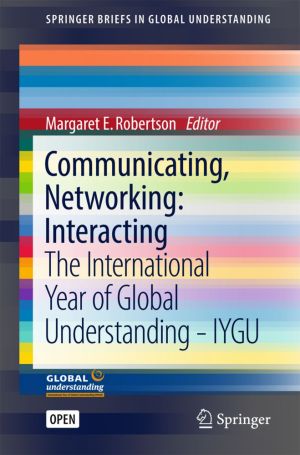 Communicating, Networking: Interacting
by Margaret E. Robertson
This book illustrates the benefits to be gained from digitally networked communication for health, education and transitioning economies in developing nations (Sierra Leone and Papua New Guinea) and developed nations. Growing powers of e-citizenship can help build sustainable futures. This small volume provides a collection of examples and ideas fr...

Snow Sports Trauma and Safety
by Irving S. Scher, Richard M. Greenwald, Nicola Petrone
This book covers the latest in snow sport epidemiology, snow sport injuries and treatment, and biomechanical/mechanical engineering related to snow sports injuries (mechanisms of injury, injury prevention by equipment design, injury prevention by design of resort features, and more). It brings together a collection of papers from the International ...

Working, Housing: Urbanizing
by Jennifer Robinson, Allen J. Scott, Peter J. Taylor
This book presents an incisive outline of the historical development and geography of cities. It focuses on three themes that constitute essential foundations for any understanding of urban form and function. These are: (a) the shifting patterns of urbanization through historical time, (b) the role of cities as centers of production and work in a ...


The Onlife Manifesto
by Luciano Floridi
What is the impact of information and communication technologies (ICTs) on the human condition? In order to address this question, in 2012 the European Commission organized a research project entitled The Onlife Initiative: concept reengineering for rethinking societal concerns in the digital transition. This volume collects the work of the Onlife ...