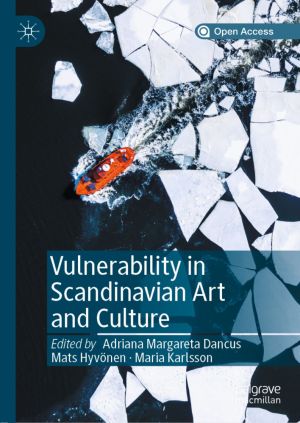 Book Description
In this open access book, seventeen scholars discuss how contemporary Scandinavian art and media have become important arenas to articulate and stage various forms of vulnerability in the Scandinavian welfare states. How do discourses of privilege and vulnerability coexist and interact in Scandinavia? How do the Scandinavian countries respond to vulnerability given increased migration? How is vulnerability distributed in terms of margin and centre, normality and deviance? And how can vulnerability be used to move audiences towards each other and accomplish change? We address these questions in an interdisciplinary study that brings examples from celebrated and provocative fiction and documentary films, TV-series, reality TV, art installations, design, literature, graphic art, radio podcasts and campaigns on social media.
This open book is licensed under a Creative Commons License (CC BY). You can download Vulnerability in Scandinavian Art and Culture ebook for free in PDF format (5.1 MB).
Book Details
Publisher
Palgrave Macmillan
Published
2020
Pages
329
Edition
1
Language
English
ISBN13
9783030373818
ISBN10
3030373819
ISBN13 Digital
9783030373825
ISBN10 Digital
3030373827
PDF Size
5.1 MB
License

Related Books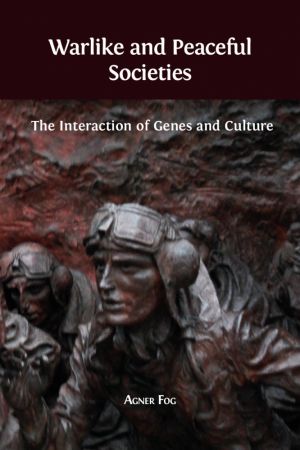 Warlike and Peaceful Societies
by Agner Fog
Are humans violent or peaceful by nature? We are both. In this ambitious and wide-ranging book, Agner Fog presents a ground-breaking new argument that explains the existence of differently organised societies using evolutionary theory. It combines natural sciences and social sciences in a way that is rarely seen. According to a concept called...

Investigations Into the Phenomenology and the Ontology of the Work of Art
by Peer Bundgaard, Frederik Stjernfelt
This book investigates the nature of aesthetic experience and aesthetic objects. Written by leading philosophers, psychologists, literary scholars and semioticians, the book addresses two intertwined issues. The first is related to the phenomenology of aesthetic experience: The understanding of how human beings respond to artworks, how we process l...

Architecture and the Novel under the Italian Fascist Regime
by Francesca Billiani, Laura Pennacchietti
Architecture and the Novel under the Italian Fascist Regime discusses the relationship between the novel and architecture during the Fascist period in Italy (1922-1943). By looking at two profoundly diverse aesthetic phenomena within the context of the creation of a Fascist State art, Billiani and Pennacchietti argue that an effort of construction,...

Digital Technology and the Practices of Humanities Research
by Jennifer Edmond
How does technology impact research practices in the humanities? How does digitisation shape scholarly identity? How do we negotiate trust in the digital realm? What is scholarship, what forms can it take, and how does it acquire authority? This diverse set of essays demonstrate the importance of asking such questions, bringing together establis...

Interdisciplinary Mathematics Education
by Brian Doig, Julian Williams, David Swanson, Rita Borromeo Ferri, Pat Drake
This book is the first major publication on the topic of "Interdisciplinary Mathematics Education" and arose from the work of the first International Topic Study Group of the same name at the ICME-13 conference in Hamburg in 2016. It offers extensive theoretical insights, empirical research, and practitioner accounts of interdisciplinary ...