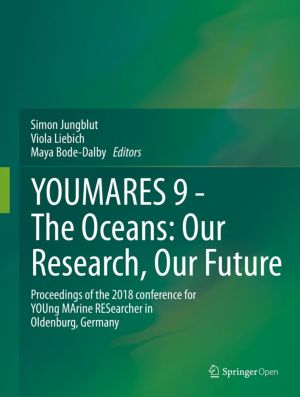 YOUMARES 9 - The Oceans: Our Research, Our Future
Proceedings of the 2018 conference for YOUng MArine RESearcher in Oldenburg, Germany
by Simon Jungblut, Viola Liebich, Maya Bode-Dalby
DOWNLOAD EBOOK
READ ONLINE
SHARE BOOK
QR CODE
Book Description
This book summarizes peer-reviewed articles and the abstracts of oral and poster presentations given during the YOUMARES 9 conference which took place in Oldenburg, Germany, in September 2018. The aims of this book are to summarize state-of-the-art knowledge in marine sciences and to inspire scientists of all career stages in the development of further research. These conferences are organized by and for young marine researchers. Qualified early-career researchers, who moderated topical sessions during the conference, contributed literature reviews on specific topics within their research field.
This open book is licensed under a Creative Commons License (CC BY). You can download YOUMARES 9 - The Oceans: Our Research, Our Future ebook for free in PDF format (14.4 MB).
Book Details
Publisher
Springer
Published
2020
Pages
378
Edition
1
Language
English
ISBN13
9783030203887
ISBN10
3030203883
ISBN13 Digital
9783030203894
ISBN10 Digital
3030203891
PDF Size
14.4 MB
License

Related Books

Research Assessment in the Humanities
by Michael Ochsner, Sven E. Hug, Hans-Dieter Daniel
This book is open access, which means that you have free and unlimited access.This book analyses and discusses the recent developments for assessing research quality in the humanities and related fields in the social sciences. Research assessments in the humanities are highly controversial and the evaluation of humanities research is delicate. Whi...

The Academic Book of the Future
by Rebecca E. Lyons, Samantha J. Rayner
Part of the AHRC/British Library Academic Book of the Future Project, this book interrogates current and emerging contexts of academic books from the perspectives of thirteen expert voices from the connected communities of publishing, academia, libraries, and bookselling....

Informatics in the Future
by Hannes Werthner, Frank van Harmelen
This volume discusses the prospects and evolution of informatics (or computer science), which has become the operating system of our world, and is today seen as the science of the information society. Its artifacts change the world and its methods have an impact on how we think about and perceive the world. Classical computer science is built on th...

YOUMARES 8 – Oceans Across Boundaries: Learning from each other
by Simon Jungblut, Viola Liebich, Maya Bode
This book presents the proceedings volume of the YOUMARES 8 conference, which took place in Kiel, Germany, in September 2017, supported by the German Association for Marine Sciences (DGM). The YOUMARES conference series is entirely bottom-up organized by and for YOUng MARine RESearchers. Qualified early career scientists moderated the scientific se...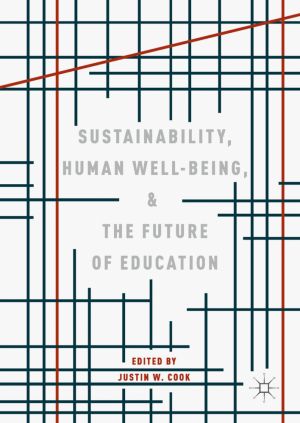 Sustainability, Human Well-Being, and the Future of Education
by Justin W. Cook
This book explores the key dimensions of a future education system designed to enable individuals, schools, and communities to achieve the twin twenty-first century challenges of sustainability and human well-being. For much of the twentieth century, Western education systems prepared students to enter the workforce, contribute to society and succe...