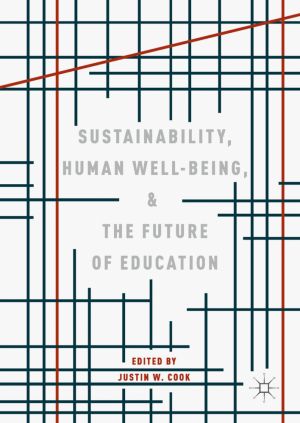 Book Description
This book explores the key dimensions of a future education system designed to enable individuals, schools, and communities to achieve the twin twenty-first century challenges of sustainability and human well-being. For much of the twentieth century, Western education systems prepared students to enter the workforce, contribute to society and succeed in relatively predictable contexts. Today, people are at the controls of the planet—making decisions that are dramatically reshaping social, economic, and environmental systems at a global scale. What is education's purpose in this new reality? What and how must we learn now? The volatility and uncertainty caused by digitalization, globalization, and climate change weave a common backdrop through each chapter. Using case studies drawn from Finland and the US, chapter authors explore various aspects of learning and education system design through the lenses of sustainability and human well-being to evaluate how our understanding and practice of education must transform. Using their scholarly research and experience as practitioners, the authors propose new approaches to preparing learners for a new frontier of the human experience fraught with risks but full of opportunity.
This open book is licensed under a Creative Commons License (CC BY). You can download Sustainability, Human Well-Being, and the Future of Education ebook for free in PDF format (8.0 MB).
Book Details
Publisher
Palgrave Macmillan
Published
2019
Pages
435
Edition
1
Language
English
ISBN13
9783319785790
ISBN10
3319785796
ISBN13 Digital
9783319785806
ISBN10 Digital
331978580X
PDF Size
8.0 MB
License

Related Books

Digital Technology and the Practices of Humanities Research
by Jennifer Edmond
How does technology impact research practices in the humanities? How does digitisation shape scholarly identity? How do we negotiate trust in the digital realm? What is scholarship, what forms can it take, and how does it acquire authority? This diverse set of essays demonstrate the importance of asking such questions, bringing together establis...

The Early Years
by Samuel Berlinski, Norbert Schady
The Early Years analyzes the development of Latin American and Caribbean children and makes a compelling case for government intervention in what is instinctively a family affair. Spending on effective programs for young children is an investment that, if done well, will have very high returns, while failure to implement such programs will lower th...

Energy and the Wealth of Nations
by Charles A.S. Hall, Kent Klitgaard
In this updated edition of a groundbreaking text, concepts such as energy return on investment (EROI) provide powerful insights into the real balance sheets that drive our "petroleum economy." Hall and Klitgaard explore the relation between energy and the wealth explosion of the 20th century, and the interaction of internal limits to grow...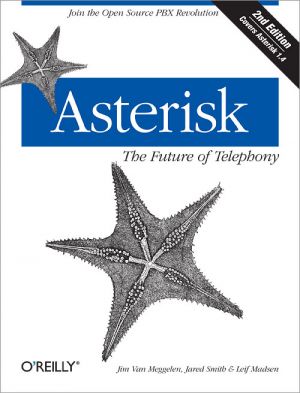 Asterisk: The Future of Telephony
by Jared Smith, Jim Van Meggelen, Leif Madsen
This bestselling book is now the standard guide to building phone systems with Asterisk, the open source IP PBX that has traditional telephony providers running scared! Revised for the 1.4 release of the software, the new edition of Asterisk: The Future of Telephony reveals how you can save money on equipment and support, and finally be in control ...

Iberian World Empires and the Globalization of Europe 1415–1668
by Bartolomé Yun-Casalilla
This book analyses Iberian expansion by using knowledge accumulated in recent years to test some of the most important theories regarding Europe's economic development. Adopting a comparative perspective, it considers the impact of early globalization on Iberian and Western European institutions, social development and political economies. In spite...

Science as Social Existence
by Jeff Kochan
In this bold and original study, Jeff Kochan constructively combines the sociology of scientific knowledge (SSK) with Martin Heidegger's early existential conception of science. Kochan shows convincingly that these apparently quite different approaches to science are, in fact, largely compatible, even mutually reinforcing. By combining Heidegger...