Book Description
Azure Cognitive Services puts the power of AI and machine learning into the hands of software developers without requiring a PhD or years of experience in the field. With Azure Cognitive Services Succinctly, author Ed Freitas delivers an accessible guide to integrating computer vision, decision-making, speech, and more into your applications to give your apps an edge over the competition, whether you're building for the enterprise or just for fun.
This open book is licensed strictly for personal or educational use. You can download Azure Cognitive Services Succinctly ebook for free in PDF format (2.9 MB).
Table of Contents
Chapter 1
Getting Started
Chapter 2
Decision
Chapter 3
Language
Chapter 4
Speech
Chapter 5
Vision
Book Details
Subject
Computer Science
Publisher
Syncfusion
Published
2020
Pages
115
Edition
1
Language
English
PDF Size
2.9 MB
License
For personal or educational use
Related Books

App Modernization on Azure Succinctly
by Lorenzo Barbieri
What's the right way to move existing applications to the cloud to better use its power while enabling new features? In App Modernization on Azure Succinctly, Lorenzo Barbieri will help you understand how to modernize existing apps without completely rewriting them. This ebook will guide you through moving your app to the cloud, refactoring, rearch...

Fundamentals of Azure
by Michael Collier, Robin Shahan
Microsoft Azure is Microsoft's cloud computing platform, providing a wide variety of services you can use without purchasing and provisioning your own hardware. Azure enables the rapid development of solutions and provides the resources to accomplish tasks that may not be feasible in an on-premises environment. Azure's compute, storage, network, an...

Migrating SQL Server Databases to Azure
by Carl Rabeler
SQL Server is Microsoft's relational database management system (RDBMS). SQL Server can now be hosted entirely in Microsoft Azure, either in a hosted virtual machine (VM) or as a hosted service. Hosting a virtual machine in Azure is known as infrastructure as a service (IaaS), and hosting a service in Azure is known as platform as a service (PaaS)....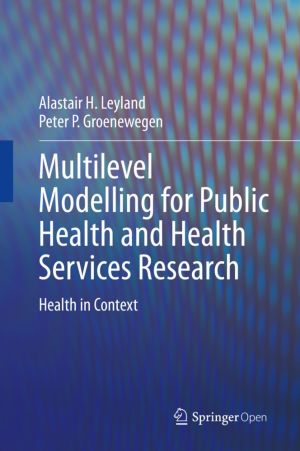 Multilevel Modelling for Public Health and Health Services Research
by Alastair H. Leyland, Peter P. Groenewegen
This book is a practical introduction to multilevel modelling or multilevel analysis (MLA) – a statistical technique being increasingly used in public health and health services research. The authors begin with a compelling argument for the importance of researchers in these fields having an understanding of MLA to be able to judge not only the g...

RESTful Web Services
by Leonard Richardson, Sam Ruby
You've built web sites that can be used by humans. But can you also build web sites that are usable by machines? That's where the future lies, and that's what RESTful Web Services shows you how to do. The World Wide Web is the most popular distributed application in history, and Web services and mashups have turned it into a powerful distributed co...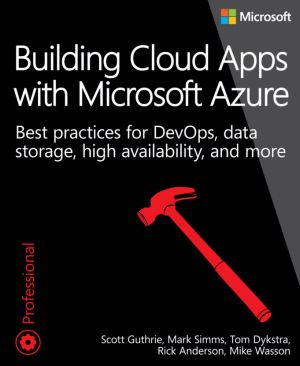 Building Cloud Apps with Microsoft Azure
by Scott Guthrie, Mark Simms, Tom Dykstra, Rick Anderson, Mike Wasson
This book walks you through a patterns-based approach to building real-world cloud solutions. The patterns apply to the development process as well as to architecture and coding practices. Developers who are curious about developing for the cloud, are considering a move to the cloud, or are new to cloud development will find here a concise overv...