Book Description
This book is about digital games, the people who play digital games, and how they play them. This poses a large problem: even when discussing one game, each instance of play is different. Combine this with the thousands of digital games, and the millions of players, and it is apparent that the number of individual instances of game play is unfathomably large. What these instantiations do have in common is that they are enacted locally. There are many variables involved in establishing the local - which is always a contested and shifting site - experience of digital game play: drink, food, friends, hardware, light, mobile phones, music, and software. The mundane reality of classes, commitments, deadlines, homework, internet bills, sleep, and work, must also be negotiated. This book aims to demonstrate the significance of nexus of the everyday and the local instantiation of game play as starting point for concept building in the study of digital games. Through case studies of two internet cafés, in Melbourne, Australia and Caracas, Venezuela, this project demonstrates how useful and generalizable concepts can be developed from understanding digital games as they are played. The specific localized experience of play can be connected to a global experience of digital game play, which ameliorates, exacerbates, and rescales the unease about the dynamic between games and players.
This open book is licensed under a Creative Commons License (CC BY-NC-ND). You can download Gaming Rhythms ebook for free in PDF format (6.0 MB).
Table of Contents
Chapter 1
Digital Game Ecologies
11
Chapter 2
Bodies, Computers and Other Aggregations
34
Chapter 3
Situated Ecologies
53
Chapter 4
The Social Milieu
67
Chapter 5
Local Rhythms, Global Rhythms
84
Chapter 6
Segues: Play Rhythms/Work Rhythms
101
Chapter 7
Blockages: Censorship. Piracy, and Participatory Culture
117
Chapter 8
Counterplay and Algorithmic Culture
132
Conclusion
147
Book Details
Subject
Computer Science
Publisher
Institute of Network Cultures
Published
2010
Pages
170
Edition
1
Language
English
ISBN13 Digital
9789081602112
ISBN10 Digital
908160211X
PDF Size
6.0 MB
License

Related Books

Retro Gaming with Raspberry Pi
by Bob Clagett, David Crookes, PJ Evans, Rosie Hattersley, KG Orphanides, Ruiz Brothers, Mark Vanstone
This open book shows you how to set up a Raspberry Pi to play classic games, and a whole lot more. Build your own portable console, full-size arcade cabinet, and pinball machine with our step-by-step guides. And learn how to program your own games, using Python and Pygame Zero. - Set up your Raspberry Pi for retro gaming - Emulate classic computers...

A Time for Metabolism and Hormones
by Paolo Sassone-Corsi, Yves Christen
Recent years have seen spectacular advances in the field of circadian biology. These have attracted the interest of researchers in many fields, including endocrinology, neurosciences, cancer, and behavior. By integrating a circadian view within the fields of endocrinology and metabolism, researchers will be able to reveal many, yet-unsuspected aspe...

Communicative Figurations
by Andreas Hepp, Andreas Breiter, Uwe Hasebrink
This open access volume is about how to research the influence of our changing media environment. Today, there is not one single medium that is the driving force of change. With the spreading of various technical communication media such as mobile phone and internet platforms, we are confronted with a media manifold of deep mediatization. But how c...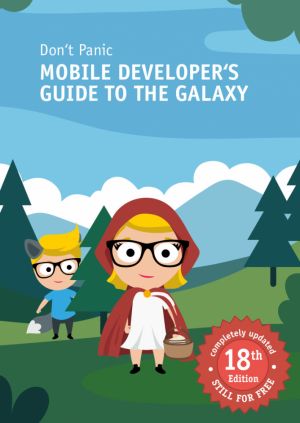 Don't Panic: Mobile Developer's Guide to The Galaxy
by Marco Tabor, Mladenka Vrdoljak
This project was initiated in 2009 with the aim to spread knowledge about mobile technologies and encourage people to enter our community or deepen their existing knowledge. More than twenty writers from the mobile community share their know-how in dealing with topics such as accessibility in mobile apps, UX design, mobile analytics, prototyping...