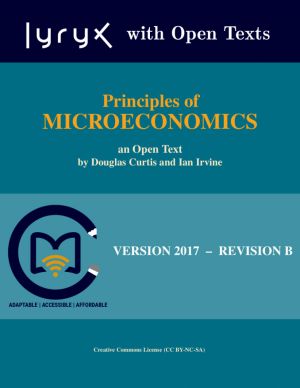 Book Description
Principles of Microeconomics is an adaptation of the textbook, Microeconomics: Markets, Methods, and Models by D. Curtis and I. Irvine, which provides concise yet complete coverage of introductory microeconomic theory, application and policy in a Canadian and global environment.
This adaptation employs methods that use equations sparingly and do not utilize calculus. The key issues in most chapters are analyzed by introducing a numerical example or case study at the outset. Students are introduced immediately to the practice of taking a data set, examining it numerically, plotting it, and again analyzing the material in that form.
The end-of-chapter problems involve numerical and graphical analysis, and a small number of problems in each chapter involve solving simple linear equations (intersecting straight lines). However, a sufficient number of questions is provided for the student to test understanding of the material without working through that subset of questions.
This textbook is intended for a one-semester course, and can be used in a two-semester sequence with the companion textbook, Principles of Macroeconomics. The three introductory chapters are common to both textbooks.
This open book is licensed under a Creative Commons License (CC BY-NC-SA). You can download Principles of Microeconomics ebook for free in PDF format (2.6 MB).
Table of Contents
Part One
The Building Blocks
Chapter 1
Introduction to key ideas
Chapter 2
Theories, data and beliefs
Chapter 3
The classical marketplace - demand and supply
Part Two
Responsiveness and the Value of Markets
Chapter 4
Measures of response: Elasticities
Chapter 5
Welfare economics and externalities
Part Three
Decision Making by Consumer and Producers
Chapter 6
Individual choice
Chapter 7
Firms, investors and capital markets
Chapter 8
Production and cost
Part Four
Market Structures
Chapter 9
Perfect competition
Chapter 10
Monopoly
Chapter 11
Imperfect competition
Part Five
The Factors of Production
Chapter 12
Labour and capital
Chapter 13
Human capital and the income distribution
Part Six
Government and Trade
Chapter 14
Government
Chapter 15
International trade
Book Details
Publisher
Lyryx
Published
2017
Pages
454
Edition
1
Language
English
PDF Size
2.6 MB
License

Related Books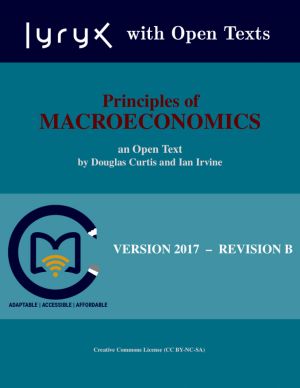 Principles of Macroeconomics
by Douglas Curtis, Ian Irvine
Principles of Macroeconomics is an adaptation of the textbook, Macroeconomics: Theory, Markets, and Policy by D. Curtis and I. Irvine, and presents a complete and concise examination of introductory macroeconomics theory and policy suitable for a first introductory course. Examples are domestic and international in their subject matter and are o...

Foundations of Analytical Chemistry
by Miguel Valcárcel Cases, Ángela I. López-Lorente, Ma Ángeles López-Jiménez
This book offers a completely new approach to learning and teaching the fundamentals of analytical chemistry. It summarizes 250 basic concepts of the field on the basis of slides. Each of the nine chapters offers the following features: - Introduction: Summary. General scheme. Teaching objectives. - Text containing the explanation of each slide. - ...

The Ethics of Medical Data Donation
by Jenny Krutzinna, Luciano Floridi
This book presents an ethical approach to utilizing personal medical data. It features essays that combine academic argument with practical application of ethical principles. The contributors are experts in ethics and law. They address the challenges in the re-use of medical data of the deceased on a voluntary basis. This pioneering study looks at ...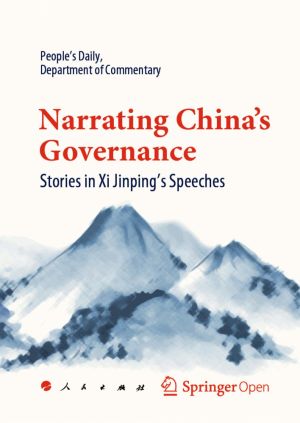 Narrating China's Governance
by Department of Commentary People's Daily
This open access book captures and elaborates on the skill of storytelling as one of the distinct leadership features of Xi Jinping, the General Secretary of the Communist Party of China and the President of the People's Republic of China. It gathers the stories included in Xi's speeches on various occasions, where they conveyed the essence of Chin...

The Future of Election Administration
by Mitchell Brown, Kathleen Hale, Bridgett A. King
As the American election administration landscape changes as a result of major court cases, national and state legislation, changes in professionalism, and the evolution of equipment and security, so must the work of on-the-ground practitioners change. This Open Access title presents a series of case studies designed to highlight practical response...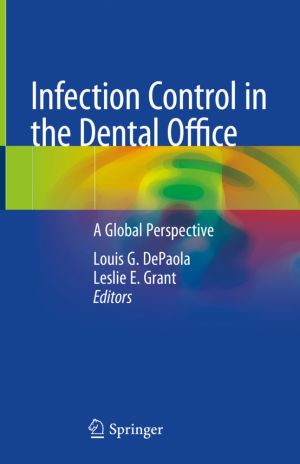 Infection Control in the Dental Office
by Louis G. DePaola, Leslie E. Grant
This book reviews the principles of infection control and the guidelines and standards of care in multiple countries, discussing them within the context of the practice of dentistry. The aim is to enable dental practitioners to ensure that the appropriate measures are adopted for each patient contact, thereby minimizing the risk of transmission of ...