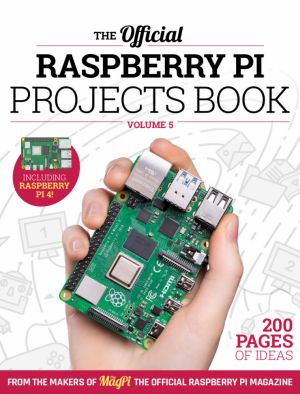 Raspberry Pi Projects Book
Volume 5
by Wes Archer, David Crookes, PJ Evans, Gareth Halfacree, Rosie Hattersley, Nicola King, Ben Nuttall, Marc Scott, Danny Staple, Mark Vanstone
DOWNLOAD EBOOK
READ ONLINE
SHARE BOOK
QR CODE
Book Description
The Raspberry Pi is loved the world over by educators and makers thanks to its tiny size and endless possibilities. Find out why it's loved and how to use it with the latest official Projects Book - we've managed to stuff the fifth edition with another 200 pages of inspiring projects, practical tutorials, and definitive reviews.
- Learn all about the latest model: Raspberry Pi 4
- Get involved with the amazing Raspberry Pi community
- Be inspired by incredible projects made by other people
- Learn how to make with your Raspberry Pi with our help
- Find out about the top kits and accessories for your Pi projects
- And much, much more!
This open book is licensed under a Creative Commons License (CC BY-NC-SA). You can download Raspberry Pi Projects Book ebook for free in PDF format (59.1 MB).
Book Details
Subject
Computer Science
Publisher
Raspberry Pi Press
Published
2019
Pages
204
Edition
1
Language
English
PDF Size
59.1 MB
License

Related Books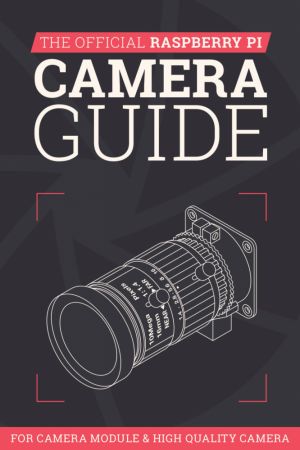 Raspberry Pi Camera Guide
by Dan Aldred, Wesley Archer, Jody Carter, PJ Evans, Richard Hayler, James Singleton, Rob Zwetsloot
Take pictures and shoot video with your Raspberry Pi. Connecting a High Quality Camera or Camera Module turns your favourite credit-card-sized computer into a powerful digital camera. Learn how to set up and control the camera to capture stills and video footage. Discover the numerous modes and effects available, and use the camera in a variety of ...

Retro Gaming with Raspberry Pi
by Bob Clagett, David Crookes, PJ Evans, Rosie Hattersley, KG Orphanides, Ruiz Brothers, Mark Vanstone
This open book shows you how to set up a Raspberry Pi to play classic games, and a whole lot more. Build your own portable console, full-size arcade cabinet, and pinball machine with our step-by-step guides. And learn how to program your own games, using Python and Pygame Zero. - Set up your Raspberry Pi for retro gaming - Emulate classic computers...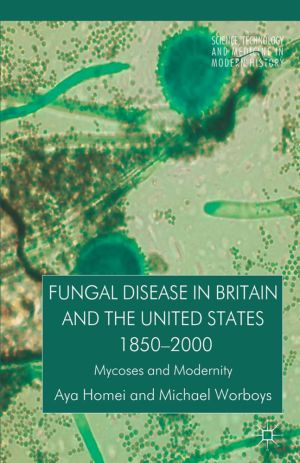 Fungal Disease in Britain and the United States 1850–2000
by Aya Homei, Michael Worboys
The narrative of 20th-century medicine is the conquering of acute infectious diseases and the rise in chronic, degenerative diseases. The history of fungal infections does not fit this picture. This book charts the path of fungal infections from the mid 19th century to the dawn of the 21st century....

An Introduction to C & GUI Programming
by Simon Long
Even if you are an absolute beginner, this book will teach you all you need to know to write simple programs in C and start creating GUIs. The first half of the book is an introduction to C, and covers the basics of writing simple command-line programs. The second half shows how to use the GTK user interface toolkit with C to create feature-rich...

The Academic Book of the Future
by Rebecca E. Lyons, Samantha J. Rayner
Part of the AHRC/British Library Academic Book of the Future Project, this book interrogates current and emerging contexts of academic books from the perspectives of thirteen expert voices from the connected communities of publishing, academia, libraries, and bookselling....

Russia's Turn to the East
by Helge Blakkisrud, Elana Wilson Rowe
This book explores if and how Russian policies towards the Far East region of the country – and East Asia more broadly – have changed since the onset of the Ukraine crisis and Russia's annexation of Crimea. Following the 2014 annexation and the subsequent enactment of a sanctions regime against the country, the Kremlin has emphasized the easter...