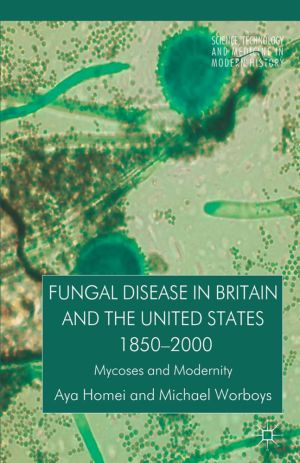 Book Description
The narrative of 20th-century medicine is the conquering of acute infectious diseases and the rise in chronic, degenerative diseases. The history of fungal infections does not fit this picture. This book charts the path of fungal infections from the mid 19th century to the dawn of the 21st century.
This open book is licensed under a Creative Commons License (CC BY). You can download Fungal Disease in Britain and the United States 1850–2000 ebook for free in PDF format (4.7 MB).
Book Details
Subject
History
Publisher
Palgrave Macmillan
Published
2013
Pages
239
Edition
1
Language
English
ISBN13
9781137392633
ISBN10
1137392630
ISBN13 Digital
9781137377029
ISBN10 Digital
113737702X
PDF Size
4.7 MB
License

Related Books

Lifestyle in Siberia and the Russian North
by Joachim Otto Habeck
Lifestyle in Siberia and the Russian North breaks new ground by exploring the concept of lifestyle from a distinctly anthropological perspective. Showcasing the collective work of ten experienced scholars in the field, the book goes beyond concepts of tradition that have often been the focus of previous research, to explain how political, economic ...

Youthquake 2017
by James Sloam, Matt Henn
This book investigates the reasons behind the 2017 youthquake – which saw the highest rate of youth turnout in a quarter of a century, and an unprecedented gap in youth support for Labour over the Conservative Party – from both a comparative and a theoretical perspective. It compares youth turnout and party allegiance over time and traces chang...

Social Statistics and Ethnic Diversity
by Patrick Simon, Victor Piché, Amélie Gagnon
This book examines the question of collecting and disseminating data on ethnicity and race in order to describe characteristics of ethnic and racial groups, identify factors of social and economic integration and implement policies to redress discrimination. It offers a global perspective on the issue by looking at race and ethnicity in a wide vari...

Student Misconceptions and Errors in Physics and Mathematics
by Teresa Neidorf, Alka Arora, Ebru Erberber, Yemurai Tsokodayi, Thanh Mai
This open access report explores the nature and extent of students' misconceptions and misunderstandings related to core concepts in physics and mathematics and physics across grades four, eight and 12. Twenty years of data from the IEA's Trends in International Mathematics and Science Study (TIMSS) and TIMSS Advanced assessments are analyzed, spec...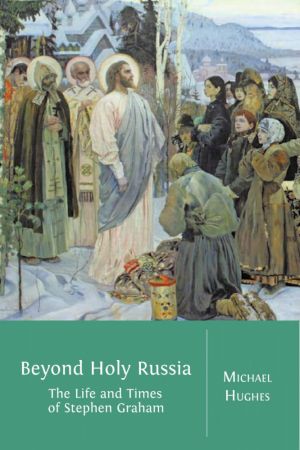 Beyond Holy Russia
by Michael Hughes
This biography examines the long life of the traveller and author Stephen Graham. Graham walked across large parts of the Tsarist Empire in the years before 1917, describing his adventures in a series of books and articles that helped to shape attitudes towards Russia in Britain and the United States. In later years he travelled widely across Europ...