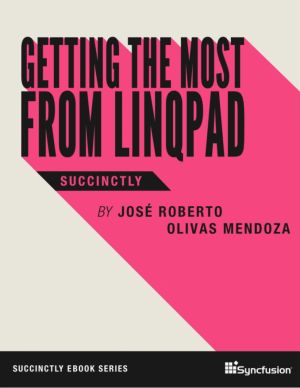 Book Description
LINQPad is a powerful testing tool for all .NET developers that can help them deliver solutions in less time. In Getting the Most from LINQPad Succinctly, returning Succinctly series author José Roberto Olivas Mendoza lays out different ways to extend the functionality built into LINQPad. In this ebook, you'll learn how to use LINQPad to query Entity Framework models in Visual Studio, how to work with the LINQPad command-line utility, how to write your own extensions and visualizers, and how to write custom data context drivers.
This open book is licensed strictly for personal or educational use. You can download Getting the Most from LINQPad Succinctly ebook for free in PDF format (2.5 MB).
Table of Contents
Chapter 1
A Quick Tour of LINQPad
Chapter 2
LINQPad and Entity Framework
Chapter 3
LINQPad Scripting
Chapter 4
LINQPad Extensibility
Chapter 5
Custom Data Context Drivers
Book Details
Subject
Computer Science
Publisher
Syncfusion
Published
2019
Pages
112
Edition
1
Language
English
PDF Size
2.5 MB
License
For personal or educational use
Related Books

The Bluefin Tuna Fishery in the Bay of Biscay
by José Luis Cort , Pablo Abaunza
This book is an original contribution to the knowledge on fishing and research associated with one of the most enigmatic fish of our seas: bluefin tuna, Thunnus thynnus (L.). Based on available evidence, it reconstructs the possible methods used to catch large spawners in the Strait of Gibraltar thousands of years ago and describes the much more re...

Research on Teaching and Learning Mathematics at the Tertiary Level
by Irene Biza, Victor Giraldo, Reinhard Hochmuth, Azimeh Sadat Khakbaz, Chris Rasmussen
This topical survey focuses on research in tertiary mathematics education, a field that has experienced considerable growth over the last 10 years. Drawing on the most recent journal publications as well as the latest advances from recent high-quality conference proceedings, our review culls out the following five emergent areas of interest: mathem...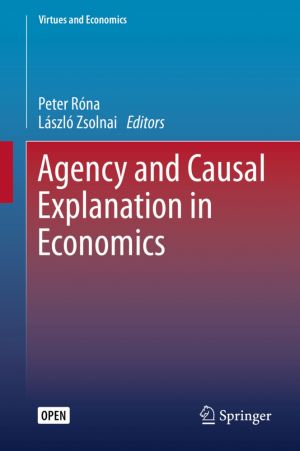 Agency and Causal Explanation in Economics
by Peter Róna, László Zsolnai
This open access book provides an exploration of the consequences of the ontological differences between natural and social objects (sometimes described as objects of nature and objects of thought) in the workings of causal and agency relationships. One of its important and possibly original conclusions is that causal and agency relationships do no...

Mary and Early Christian Women
by Ally Kateusz
This book reveals exciting early Christian evidence that Mary was remembered as a powerful role model for women leaders - women apostles, baptizers, and presiders at the ritual meal. Early Christian art portrays Mary and other women clergy serving as deacon, presbyter/priest, and bishop. In addition, the two oldest surviving artifacts to depict pe...

Knowledge and Action
by Peter Meusburger, Benno Werlen, Laura Suarsana
This volume explores interdependencies between knowledge, action, and space from different interdisciplinary perspectives. Some of the contributors discuss knowledge as a social construct based on collective action, while others look at knowledge as an individual capacity for action. The chapters contain theoretical frameworks as well as experiment...