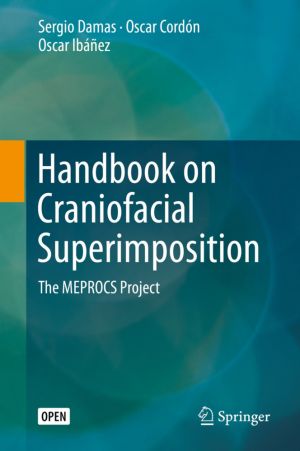 Book Description
This free book is the first comprehensive guide to a new soft computing technique which is used in complex forensic cases. The chapters include detailed technical and practical overviews, and discussions about the latest tools, open problems and ethical and legal issues involved. The book will be of interest to researchers and practitioners in forensic medicine and computational intelligence.The book is closely associated with a successful research initiative, MEPROCS (New Methodologies and Protocols of Forensic Identification by Craniofacial Superimposition). The project collaborators were: S. Damas, O. Ibáñez, M.I. Huete, T. Kahana, C. Wilkinson, E. Ferguson, C. Erolin, P.T. Jayaprakash, R. Jankauskas, F. Cavalli, K. Imaizumi, R. Vicente, D. Navega, E. Cunha, A.H. Ross, E. Veselovskaya, A. Abramov, P. Lestón, F. Molinero, E. Ruiz, F. Navarro, J. Cardoso, F. Viegas, D. Humpire, R. Hardiman, J. Clement, A. Valsecchi, B.R. Campomanes-Alvarez, C. Campomanes-Alvarez, A.S. Çağdır, T. Briers, M. Steyn, M. Viniero, D.N. Vieira, and O. Cordón.
This open book is licensed under a Creative Commons License (CC BY-NC). You can download Handbook on Craniofacial Superimposition ebook for free in PDF format (4.6 MB).
Book Details
Subject
Computer Science
Publisher
Springer
Published
2020
Pages
239
Edition
1
Language
English
ISBN13
9783319111360
ISBN10
3319111361
ISBN13 Digital
9783319111377
ISBN10 Digital
331911137X
PDF Size
4.6 MB
License

Related Books

The GEO Handbook on Biodiversity Observation Networks
by Michele Walters, Robert J. Scholes
Biodiversity observation systems are almost everywhere inadequate to meet local, national and international (treaty) obligations. As a result of alarmingly rapid declines in biodiversity in the modern era, there is a strong, worldwide desire to upgrade our monitoring systems, but little clarity on what is actually needed and how it can be assembled...

The Gene Ontology Handbook
by Christophe Dessimoz, Nives Škunca
This book provides a practical and self-contained overview of the Gene Ontology (GO), the leading project to organize biological knowledge on genes and their products across genomic resources. Written for biologists and bioinformaticians, it covers the state-of-the-art of how GO annotations are made, how they are evaluated, and what sort of analyse...

Satellite Earth Observations and Their Impact on Society and Policy
by Masami Onoda, Oran R Young
The result of a workshop bringing together an international advisory board of experts in science, satellite technologies, industry innovations, and public policy, this book addresses the current and future roles of satellite Earth observations in solving large-scale environmental problems. The book showcases the results of engaging distinct communi...

Surgical Ophthalmic Oncology
by Sonal S. Chaugule, Santosh G. Honavar, Paul T. Finger
Designed as an easy-to-use, practical guide to tumors of the eye, lids, and orbit, this book comprehensively addresses surgical treatment and management of diseases related to ophthalmic oncology. Surgical Ophthalmic Oncology: A Collaborative Open Access Reference is an ideal reference for general ophthalmologists, surgeons, fellows and trainees ar...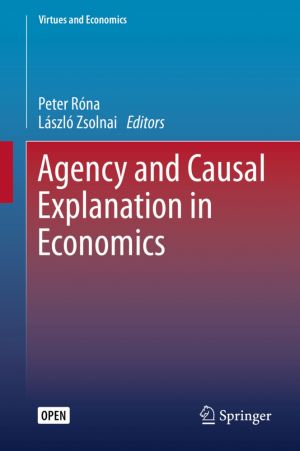 Agency and Causal Explanation in Economics
by Peter Róna, László Zsolnai
This open access book provides an exploration of the consequences of the ontological differences between natural and social objects (sometimes described as objects of nature and objects of thought) in the workings of causal and agency relationships. One of its important and possibly original conclusions is that causal and agency relationships do no...