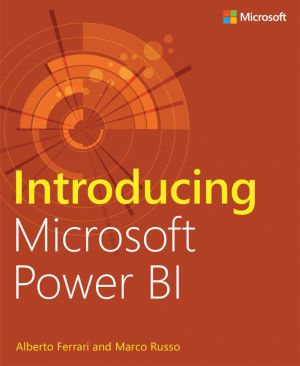 Book Description
Introducing Microsoft Power BI enables you to evaluate when and how to use Power BI. Get inspired to improve business processes in your company by leveraging the available analytical and collaborative features of this environment.
This book is targeted to a variety of readers. There are information workers and people who are totally new to the BI world. For those readers, the book acts as a simple introduction to the concepts that are the foundation of BI. Yet, another category of we wanted to target is that of IT professionals and database administrators who might need to drive the decisions of the company in adopting Power BI, because their users are asking for it. If this is you, this book acts as both a simple introduction to the basic concepts, to help you understand why users are so interested in Power BI, and as an overview of the capabilities and tools available in Power BI, so that you can make educated choices in adopting it. Power BI is not just a tool: it is an ecosystem that can integrate existing corporate BI with Self-Service BI. The last chapter of the book gives you an overview of these capabilities.
This open book is licensed under a Microsoft Open License. You can download Introducing Microsoft Power BI ebook for free in PDF format (13.0 MB).
Table of Contents
Chapter 1
Introducing Power BI
Chapter 2
Sharing the dashboard
Chapter 3
Understanding data refresh
Chapter 4
Using Power BI Desktop
Chapter 5
Getting data from services and content packs
Chapter 6
Building a data model
Chapter 7
Improving Power BI reports
Chapter 8
Using Microsoft Power BI in your company
Book Details
Subject
Computer Science
Publisher
Microsoft Press
Published
2016
Pages
189
Edition
1
Language
English
ISBN13 Digital
9781509302284
ISBN10 Digital
150930228X
PDF Size
13.0 MB
License
Microsoft Open
Related Books

The SysAdmin Handbook
by Various
Over the past two years, Simple-Talk has published articles on a variety of SysAdmin topics, from Exchange to Virtualization, and including everything from Powershell to Unified Messaging. We have brought the best of these articles together to form The SysAdmin Handbook. With over fifty articles packed into this book, it will be an essential refere...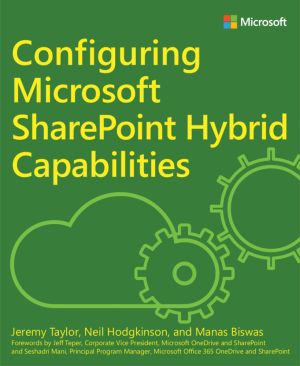 Configuring Microsoft SharePoint Hybrid Capabilities
by Jeremy Taylor, Neil Hodgkinson, Manas Biswas
Microsoft SharePoint hybrid consists of a growing list of advanced hybrid solutions that empowers organizations to consume benefits of the cloud and maintain their on-premises investments. This book is the second in a series of SharePoint hybrid books in which we show you how to configure, troubleshoot, and manage a SharePoint hybrid environment. ...

Introducing Windows Server 2016
by John McCabe
Windows Server has powered a generation of organizations, from small businesses to large enterprises. No matter what your role in IT, you can be guaranteed you that have touched Windows Server at some point in your career or at very least you have seen it from afar! This book introduces you to Windows Server 2016, which is the next version of Windo...

Contemporary Bioethics
by Mohammed Ali Al-Bar, Hassan Chamsi-Pasha
This book discusses the common principles of morality and ethics derived from divinely endowed intuitive reason through the creation of al-fitr' a (nature) and human intellect (al-'aql). Biomedical topics are presented and ethical issues related to topics such as genetic testing, assisted reproduction and organ transplantation are discussed.Whereas...

Low-Dose Radiation Effects on Animals and Ecosystems
by Manabu Fukumoto
This free book summarizes the latest scientific findings regarding the biological effects of the Fukushima Daiichi Nuclear Power Plant (FNPP) accident in 2011. Various cases of changes in animals and organisms have been reported since the FNPP accident. However, it is often unknown whether they are actually due to radiation, since the dose or dos...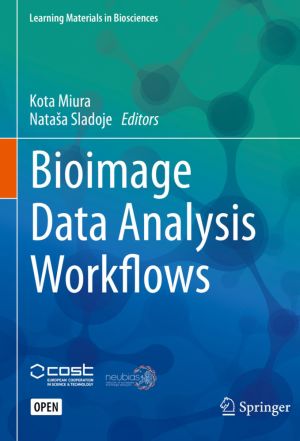 Bioimage Data Analysis Workflows
by Kota Miura, Nataša Sladoje
This Open Access textbook provides students and researchers in the life sciences with essential practical information on how to quantitatively analyze data images. It refrains from focusing on theory, and instead uses practical examples and step-by step protocols to familiarize readers with the most commonly used image processing and analysis platf...