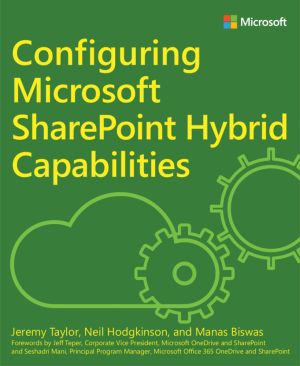 Book Description
Microsoft SharePoint hybrid consists of a growing list of advanced hybrid solutions that empowers organizations to consume benefits of the cloud and maintain their on-premises investments. This book is the second in a series of SharePoint hybrid books in which we show you how to configure, troubleshoot, and manage a SharePoint hybrid environment.
As you move toward configuring a SharePoint hybrid environment, you will soon realize the need for a go-to manual to ensure a successful implementation. This book does exactly that! It contains step-by-step instructions to help you with configuring and managing SharePoint hybrid. Although, it is aimed primarily for a technical audience, it also addresses business benefits that you might need to present to your management.
This book covers configuring these SharePoint hybrid capabilities in detail, along with scenario-based troubleshooting and recommended practices.
This open book is licensed under a Microsoft Open License. You can download Configuring Microsoft SharePoint Hybrid Capabilities ebook for free in PDF format (12.7 MB).
Table of Contents
Chapter 1
Introduction and prerequisites
Chapter 2
SharePoint Server hybrid search
Chapter 3
Business Connectivity Services hybrid
Chapter 4
Additional hybrid solutions
Chapter 5
Microsoft Office 365 hybrid extranet and advanced sharing
Chapter 6
Troubleshooting Microsoft SharePoint hybrid issues
Chapter 7
Administering Microsoft SharePoint hybrid by using Windows PowerShell
Chapter 8
Microsoft SharePoint hybrid deployment recommended practices
Chapter 9
Microsoft SharePoint hybrid and cybersecurity
Book Details
Subject
Computer Science
Publisher
Microsoft Press
Published
2016
Pages
192
Edition
1
Language
English
ISBN13 Digital
9781509302437
ISBN10 Digital
1509302433
PDF Size
12.7 MB
License
Microsoft Open
Related Books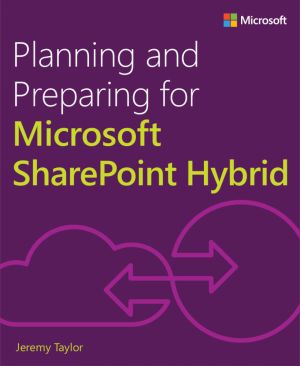 Planning and Preparing for Microsoft SharePoint Hybrid
by Jeremy Taylor
Microsoft SharePoint hybrid deployments are rapidly becoming popular with Microsoft's investments on increased SharePoint productivity, not only in your own environment (on-premises) but also collaborating in new ways through the largest and most advanced cloud service platform in the world - Microsoft Office 365 and Microsoft Azure. SharePoint hyb...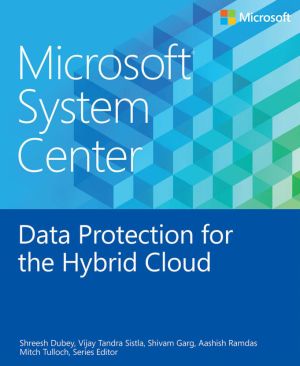 Data Protection for the Hybrid Cloud
by Shreesh Dubey, Vijay Tandra Sistla, Shivam Garg, Aashish Ramdas, Mitch Tulloch
If you are responsible for architecting and designing the backup strategy for your organization, especially if you're looking for ways to incorporate cloud backup into your business continuity scenarios, this book is for you. With the increasing trends in virtualization as well as the move to the pubic cloud, IT organizations are headed toward a wo...

Microsoft Platform and Tools for Mobile App Development
by Cesar de la Torre, Simon Calvert
Understanding and creating a mobile app development strategy is an important process for today's development decision-makers opening up new business opportunities or empowering employees to be more productive with new capabilities. Microsoft defines an end-to-end platform for the agile creation of mobile apps that can target any platform (iOS, Andr...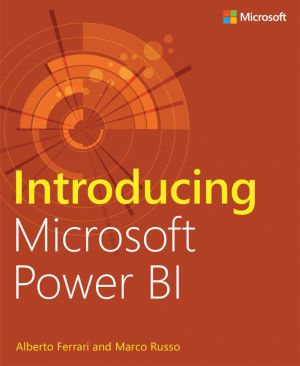 Introducing Microsoft Power BI
by Alberto Ferrari, Marco Russo
Introducing Microsoft Power BI enables you to evaluate when and how to use Power BI. Get inspired to improve business processes in your company by leveraging the available analytical and collaborative features of this environment. This book is targeted to a variety of readers. There are information workers and people who are totally new to the B...

Data Science with Microsoft SQL Server 2016
by Buck Woody, Danielle Dean, Debraj GuhaThakurta, Gagan Bansal, Matt Conners, Wee-Hyong Tok
R is one of the most popular, powerful data analytics languages and environments in use by data scientists. Actionable business data is often stored in Relational Database Management Systems (RDBMS), and one of the most widely used RDBMS is Microsoft SQL Server. Much more than a database server, it's a rich ecostructure with advanced analytic capab...

Migrating SQL Server Databases to Azure
by Carl Rabeler
SQL Server is Microsoft's relational database management system (RDBMS). SQL Server can now be hosted entirely in Microsoft Azure, either in a hosted virtual machine (VM) or as a hosted service. Hosting a virtual machine in Azure is known as infrastructure as a service (IaaS), and hosting a service in Azure is known as platform as a service (PaaS)....