Book Description
There could be no more opportune time than the start of the third millennium AD to produce an entirely new atlas of world history. Not only does this symbolic (if arbitrary) moment provoke a mood of public retrospection, but the pace of global change itself demands a greater awareness of "whole world" history.
More than 20 years have passed since a major new atlas of this kind was published in the English language. In that period there has been an explosion of new research into the histories of regions outside Europe and North America, and a growing awareness of how parochial our traditional approach to history has been. In this changed environment, the demand for an un-biased overview of world history has steadily grown in schools and colleges, and among the general reading public.
This open book is licensed under a Creative Commons License (CC BY). You can download Philip's Atlas of World History ebook for free in PDF format (59.8 MB).
Table of Contents
Chapter 1
The Ancient World
12
Chapter 2
The Medieval World
58
Chapter 3
The Early Modern World
112
Chapter 4
The Age of Revolutions
160
Chapter 5
20<sup>th</sup> Century and Beyond
212
Book Details
Publisher
Philip's
Published
2005
Pages
312
Edition
1
Language
English
ISBN13
9780681031890
ISBN10
0681031891
ISBN13 Digital
9780540088676
ISBN10 Digital
0540088676
PDF Size
59.8 MB
License

Related Books

Global History and New Polycentric Approaches
by Manuel Perez Garcia, Lucio De Sousa
Rethinking the ways global history is envisioned and conceptualized in diverse countries such as China, Japan, Mexico or Spain, this collections considers how global issues are connected with our local and national communities. It examines how the discipline had evolved in various historiographies, from Anglo Saxon to southern European, and its eme...

A History of Self-Harm in Britain
by Chris Millard
This book fall of various self-harming behaviours in twentieth-century Britain. It puts self-cutting and overdosing into historical perspective, linking them to the huge changes that occur in mental and physical healthcare, social work and wider politics....

Paths to the Emerging State in Asia and Africa
by Keijiro Otsuka, Kaoru Sugihara
This book addresses the issue of how a country, which was incorporated into the world economy as a periphery, could make a transition to the emerging state, capable of undertaking the task of economic development and industrialization. It offers historical and contemporary case studies of transition, as well as the international background under wh...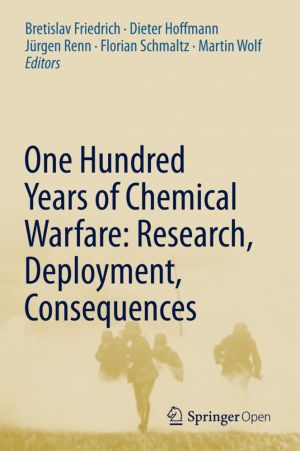 One Hundred Years of Chemical Warfare: Research, Deployment, Consequences
by Bretislav Friedrich, Dieter Hoffmann, Jürgen Renn, Florian Schmaltz, Martin Wolf
Carried by a long-awaited wind, the chlorine cloud passed within a few minutes through the British and French trenches, leaving behind at least 1,000 dead and 4,000 injured. This chemical attack, which amounted to the first use of a weapon of mass destruction, marks a turning point in world history. The preparation as well as the execution of the g...

Harnessing the Power of the Criminal Corpse
by Sarah Tarlow, Emma Battell Lowman
This book is the culmination of many years of research on what happened to the bodies of executed criminals in the past. Focusing on the eighteenth and nineteenth centuries, it looks at the consequences of the 1752 Murder Act. These criminal bodies had a crucial role in the history of medicine, and the history of crime, and great symbolic resonance...