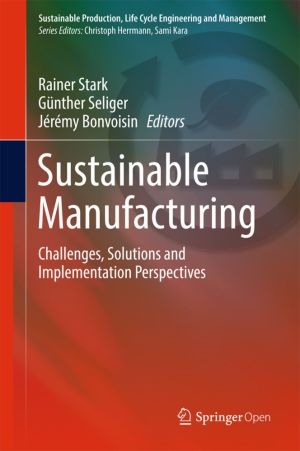 Book Description
Sustainability imposes an unprecedented challenge on society and has become the driving force of an urgent search for innovative solutions in all branches of economy. Manufacturing plays a key role in many areas of human living, and it is both part of the problem and of the solution. This book offers an overview of the broad field of research on sustainability in manufacturing with a particular focus on manufacturing technology and management. It summarizes the current challenges, describes best in class methods for development of sustainable manufacturing solutions and offers implementation perspectives. This volume covers areas of research such as production processes, product development, business model and corporate development, macro economy and education. The target audience primarily comprises research experts and practitioners in the field of manufacturing, but the book may also be beneficial for graduate students.
This open book is licensed under a Creative Commons License (CC BY). You can download Sustainable Manufacturing ebook for free in PDF format (7.7 MB).
Book Details
Subject
Engineering and Technology
Publisher
Springer
Published
2017
Pages
286
Edition
1
Language
English
ISBN13
9783319485133
ISBN10
331948513X
ISBN13 Digital
9783319485140
ISBN10 Digital
3319485148
PDF Size
7.7 MB
License

Related Books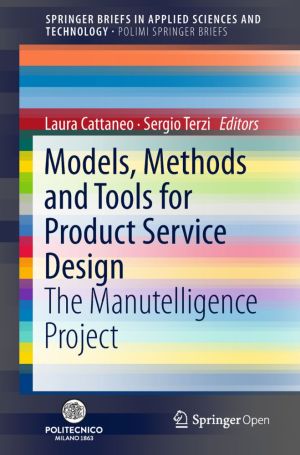 Models, Methods and Tools for Product Service Design
by Laura Cattaneo, Sergio Terzi
This free book summarizes research being pursued within the Manutelligence project, the goal of which is to help enterprises develop smart, social and flexible products with high value added services. Manutelligence has improved Product and Service Design by developing suitable models and methods, and connecting them through a modular, collaborativ...

Sustainable Living with Environmental Risks
by Nobuhiro Kaneko, Shinji Yoshiura, Masanori Kobayashi
We are not free from environmental risks that accompany the development of human societies. Modern economic development has accelerated environmental pollution, caused loss of natural habitats, and modified landscapes. These environmental changes have impacted natural systems: water and heat circulation, nutrient cycling, and biodiversity. These ch...

Environmental Governance in Latin America
by Fábio de Castro, Barbara Hogenboom, Michiel Baud
The multiple purposes of nature - livelihood for communities, revenues for states, commodities for companies, and biodiversity for conservationists - have turned environmental governance in Latin America into a highly contested arena. In such a resource-rich region, unequal power relations, conflicting priorities, and trade-offs among multiple goal...

Economic Evaluation of Sustainable Development
by Vinod Thomas, Namrata Chindarkar
This book presents methods to evaluate sustainable development using economic tools. The focus on sustainable development takes the reader beyond economic growth to encompass inclusion, environmental stewardship and good governance. Sustainable Development Goals (SDGs) provide a framework for outcomes. In illustrating the SDGs, the book employs thr...

Designing Sustainable Energy for All
by Carlo Vezzoli, Fabrizio Ceschin, Lilac Osanjo, Mugendi M'Rithaa, Richie Moalosi, Venny Nakazibwe, Jan Carel Diehl
This book addresses the issue of diffusing sustainable energy access inlow- and middle-income contexts. Access to energy is one of the greatest challenges for many people living in low-income and developing contexts, as around 1.4 billion people lack access to electricity.Distributed Renewable Energy systems (DRE) are considered a promising approa...