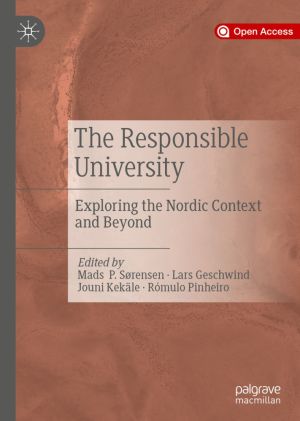 Book Description
This book explores how the notion of the responsible university manifests itself at various levels within Nordic higher education. As the impetus of the knowledge society has catapulted the higher education sector to the forefront of policy agendas, universities and other types of higher education institutions face increasing scrutiny, assessment and accountability. This book examines this phenomenon using the Nordic countries as cases in point, given the strong public commitment towards widening participation and public research investments. The editors and contributors analyse the history and current transformations of the idea of the responsible university, investigate new innovations in the educational landscape and look into how universities have begun to organise themselves to become more responsible. Drawing together scholars from the humanities and the social sciences, this interdisciplinary collection will be of interest and value to students and scholars of the role and nature of the modern university, in addition to practitioners and policy makers tasked with finding solutions to address the competing and often contradictory demands posed by a responsibility agenda.
This open book is licensed under a Creative Commons License (CC BY). You can download The Responsible University ebook for free in PDF format (4.2 MB).
Book Details
Publisher
Palgrave Macmillan
Published
2019
Pages
324
Edition
1
Language
English
ISBN13
9783030256456
ISBN10
3030256456
ISBN13 Digital
9783030256463
ISBN10 Digital
3030256464
PDF Size
4.2 MB
License

Related Books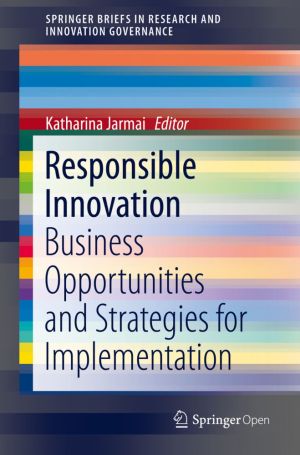 Responsible Innovation
by Katharina Jarmai
This Open Access book, Responsible innovation provides benefits for society, for instance more sustainable products, more engagement with consumers and less anxiety about emerging technologies. As a governance tool it is mostly driven by research funders, including the European Commission, under the term "responsible research and innovation&qu...

Astronautics
by Ulrich Walter
This introductory text covers all the key concepts, relationships, and ideas behind spaceflight and is the perfect companion for students pursuing courses on or related to astronautics. As a crew member of the STS-55 Space Shuttle mission and a full professor of astronautics at the Technical University of Munich, Ulrich Walter is an acknowledged ex...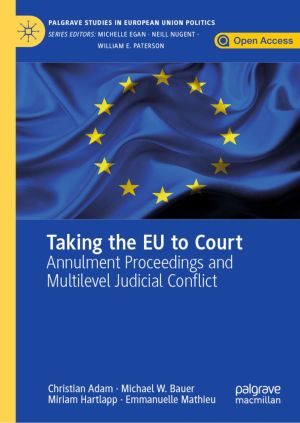 Taking the EU to Court
by Christian Adam, Michael Bauer, Miriam Hartlapp, Emmanuelle Mathieu
This book provides an exhaustive picture of the role that annulment conflicts play in the EU multilevel system. Based on a rich dataset of annulment actions since the 1960s and a number of in-depth case studies, it explores the political dimension of annulment litigation, which has become an increasingly relevant judicial tool in the struggle over ...

Agricultural and Forestry Reconstruction After the Great East Japan Earthquake
by Toshiyuki Monma, Itsuo Goto, Takahisa Hayashi, Hidekiyo Tachiya, Kanju Ohsawa
This book summarizes the results of 3 years of agricultural and forestry reconstructive efforts and applied research conducted directly in the affected areas of Fukushima following the Great East Japan Earthquake. It describes fast and effective revival methods and technologies from tsunami and radiation damages, demonstrated through the collaborat...

Decision Making under Deep Uncertainty
by Vincent A. W. J. Marchau, Warren E. Walker, Pieter J. T. M. Bloemen, Steven W. Popper
This book focuses on both the theory and practice associated with the tools and approaches for decisionmaking in the face of deep uncertainty. It explores approaches and tools supporting the design of strategic plans under deep uncertainty, and their testing in the real world, including barriers and enablers for their use in practice. The book broa...

Perspectives on Nuclear Medicine for Molecular Diagnosis and Integrated Therapy
by Yuji Kuge, Tohru Shiga, Nagara Tamaki
This work is devoted to understanding the recent advances in nuclear medicine and molecular imaging technologies along with their application to integrated medical therapy and future drug development. This anthology is based on the international symposium in 2015 entitled "Perspective on Nuclear Medicine for Molecular Diagnosis and Integrated ...