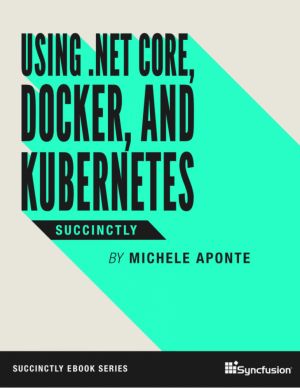 Book Description
Terms like container and Docker, unknown to Microsoft programmers until now, have recently become essential in technical discussions about the development, distribution, and management of our applications. Containers can solve some of programmers' everyday problems, but a challenge with them is managing their lifecycles and the communication among them. So we need to choose a container technology, with Docker being the most commonly used, and an orchestrator, with Kubernetes being the best choice today. In Using .NET Core, Docker, and Kubernetes Succinctly, Michele Aponte will walk you through using Docker and Kubernetes with a .NET Core example application.
This open book is licensed strictly for personal or educational use. You can download Using .NET Core, Docker, and Kubernetes Succinctly ebook for free in PDF format (6.0 MB).
Table of Contents
Chapter 1
ASP.NET and Docker Together
Chapter 2
Create Your Application with Docker
Chapter 3
Deploy Your Application on Kubernetes
Chapter 4
Deploy the Database
Chapter 5
Production Time
Book Details
Subject
Computer Science
Publisher
Syncfusion
Published
2019
Pages
91
Edition
1
Language
English
PDF Size
6.0 MB
License
For personal or educational use
Related Books

Exploring .NET Core
by Dustin Metzgar
Windows developers have always enjoyed the productivity boost you get with the .NET platform, tools like Entity Framework and ASP.NET, and the amazingly-powerful C# language. Now, .NET Core extends those same benefits to Linux-based systems, offering a true cross-platform solution for enterprise application development. The .NET Core tools, includi...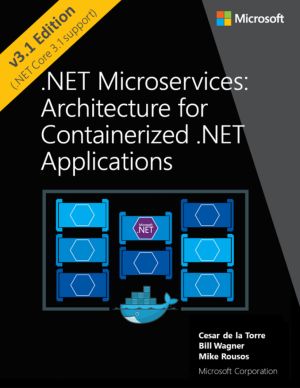 .NET Microservices
by Cesar de la Torre, Bill Wagner, Mike Rousos
This guide is an introduction to developing microservices-based applications and managing them using containers. It discusses architectural design and implementation approaches using .NET Core and Docker containers. To make it easier to get started with containers and microservices, the guide focuses on a reference containerized and microservice-ba...

ASP.NET Core 2 Succinctly
by Simone Chiaretta, Ugo Lattanzi
Since Microsoft sent shockwaves through its developer community with the release of .NET Core in 2016, it's continued to improve and expand its open-source, cross-platform offerings. ASP.NET Core 2 is a key component of that progress, delivering modularity, better performance, and flexibility to web development. In ASP.NET Core 2 Succinctly, author...

Containerized Docker Application Lifecycle with Microsoft Platform and Tools
by Cesar de la Torre
This book provides end-to-end guidance on the Docker application development lifecycle with Microsoft tools and services while providing an introduction to Docker development concepts for readers who might be new to the Docker ecosystem. This way, anyone can understand the global picture and start planning development projects based on Docker and M...

Disasters: Core Concepts and Ethical Theories
by Dónal O'Mathúna, Vilius Dranseika, Bert Gordijn
This book is the first to examine disasters from a multidisciplinary perspective. Justification of actions in the face of disasters requires recourse both to conceptual analysis and ethical traditions. Part 1 of the book contains chapters on how disasters are conceptualized in different academic disciplines relevant to disasters. Part 2 has chapter...

Knowledge and Networks
by Johannes Glückler, Emmanuel Lazega, Ingmar Hammer
This book discusses a core question in many fields of the social sciences, namely how to create, share and adopt new knowledge. It creates an original space for conversation between two lines of research that have developed largely in parallel for a long time: social network theory and the geography of knowledge. This book considers that relational...