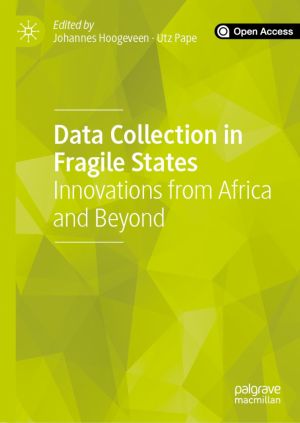 Book Description
'This free book addresses an urgent issue on which little organized information exists. It reflects experience in Africa but is highly relevant to other fragile states as well.'
—Constantine Michalopoulos, John Hopkins University, USA and former Director of Economic Policy and Co-ordination at the World BankFragile countries face a triple data challenge. Up-to-date information is needed to deal with rapidly changing circumstances and to design adequate responses. Yet, fragile countries are among the most data deprived, while collecting new information in such circumstances is very challenging. This open access book presents innovations in data collection developed with decision makers in fragile countries in mind. Looking at innovations in Africa from mobile phone surveys monitoring the Ebola crisis, to tracking displaced people in Mali, this collection highlights the challenges in data collection researchers face and how they can be overcome.
This open book is licensed under a Creative Commons License (CC BY IGO). You can download Data Collection in Fragile States ebook for free in PDF format (5.3 MB).
Book Details
Subject
Economics and Finance
Publisher
Palgrave Macmillan
Published
2020
Pages
261
Edition
1
Language
English
ISBN13
9783030251192
ISBN10
3030251195
ISBN13 Digital
9783030251208
ISBN10 Digital
3030251209
PDF Size
5.3 MB
License

Related Books

Social Statistics and Ethnic Diversity
by Patrick Simon, Victor Piché, Amélie Gagnon
This book examines the question of collecting and disseminating data on ethnicity and race in order to describe characteristics of ethnic and racial groups, identify factors of social and economic integration and implement policies to redress discrimination. It offers a global perspective on the issue by looking at race and ethnicity in a wide vari...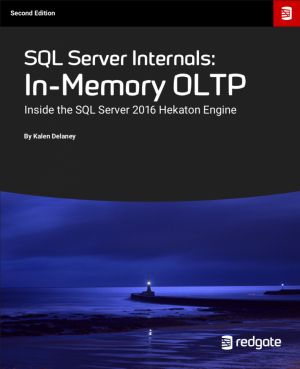 SQL Server Internals: In-Memory OLTP
by Kalen Delaney
The SQL Server 2016 In-Memory OLTP engine (a.k.a. Hekaton) is designed to exploit terabytes of available memory and high numbers of processing cores. It allows us to work with memory-optimized tables and indexes, and natively compiled stored procedures, in addition to the disk-based tables and indexes, and T-SQL stored procedures, that SQL Server h...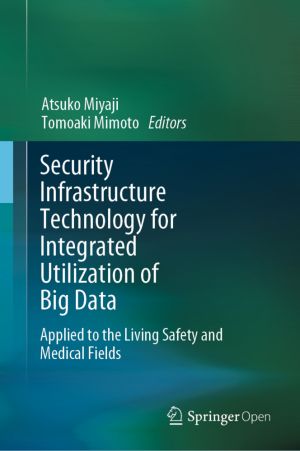 Security Infrastructure Technology for Integrated Utilization of Big Data
by Atsuko Miyaji, Tomoaki Mimoto
This open access book describes the technologies needed to construct a secure big data infrastructure that connects data owners, analytical institutions, and user institutions in a circle of trust. It begins by discussing the most relevant technical issues involved in creating safe and privacy-preserving big data distribution platforms, and especia...

Fundamentals of Clinical Data Science
by Pieter Kubben, Michel Dumontier, Andre Dekker
This book comprehensively covers the fundamentals of clinical data science, focusing on data collection, modelling and clinical applications. Topics covered in the first section on data collection include: data sources, data at scale (big data), data stewardship (FAIR data) and related privacy concerns. Aspects of predictive modelling using tec...

RavenDB in Action
by Itamar Syn-Hershko
The data you encounter in the real world is usually easier to think of as objects or documents than as the tables and rows required by a standard RDBMS. RavenDB, a modern document-oriented database written in .NET, requires no schema to be declared and enables developers to work with data more naturally. RavenDB applications are high-performance, l...