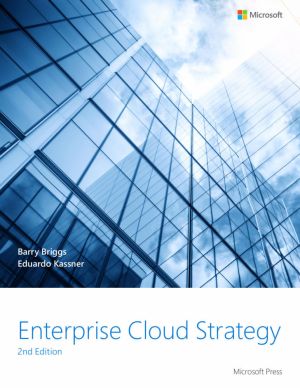 Book Description
Enterprise Cloud Strategy - Guidance for enterprises looking for proven methods to take their application portfolio to the cloud.
What if you were able to achieve both efficiency and innovation in all business domains and applications across your entire portfolio? What if you could take advantage of the cloud and all of its resources and features to gain a "the whole is greater than the sum of its parts" effect? With a good road map and proven strategies to lead the way, you can.
Microsoft has done extensive research into what it means to move an enterprise environment with its application catalogue to the cloud.
In the recently published book "Enterprise Cloud Strategy" by Eduardo Kassner and Barry Briggs, we provide examples and learning experiences from Microsoft's own journey, as well as from those of our customers.
This open book is licensed under a Microsoft Open License. You can download Enterprise Cloud Strategy ebook for free in PDF format (15.9 MB).
Table of Contents
Part I
Beginnings
Chapter 1
The cloud, efficiency, and innovation
Chapter 2
The cloud: what is it?
Chapter 3
Journey to the cloud: the roadmap
Chapter 4
Experimentation
Part II
Moving to the cloud
Chapter 5
Building the capability
Chapter 6
Portfolio analysis
Chapter 7
Building and executing the plan
Chapter 8
DevOps makes teams more productive
Chapter 9
Cloud security and governance
Part III
A new age of IT
Chapter 10
To the cloud, and back again
Chapter 11
New application models
Chapter 12
It's all about the data
Chapter 13
AI transforms your business
Appendix A
Cloud architectural blueprints
Book Details
Subject
Computer Science
Publisher
Microsoft Press
Published
2017
Pages
156
Edition
2
Language
English
ISBN13 Digital
9781509301966
ISBN10 Digital
1509301968
PDF Size
15.9 MB
License
Microsoft Open
Related Books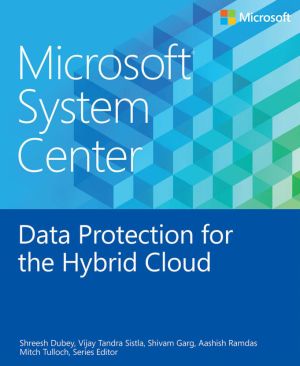 Data Protection for the Hybrid Cloud
by Shreesh Dubey, Vijay Tandra Sistla, Shivam Garg, Aashish Ramdas, Mitch Tulloch
If you are responsible for architecting and designing the backup strategy for your organization, especially if you're looking for ways to incorporate cloud backup into your business continuity scenarios, this book is for you. With the increasing trends in virtualization as well as the move to the pubic cloud, IT organizations are headed toward a wo...

Building the Infrastructure for Cloud Security
by Raghu Yeluri, Enrique Castro-Leon
For cloud users and providers alike, security is an everyday concern, yet there are very few books covering cloud security as a main subject. This book will help address this information gap from an Information Technology solution and usage-centric view of cloud infrastructure security. The book highlights the fundamental technology components nece...

DevOps for Digital Leaders
by Aruna Ravichandran, Kieran Taylor, Peter Waterhouse
Learn to design, implement, measure, and improve DevOps programs that are tailored to your organization. This concise guide assists leaders who are accountable for the rapid development of high-quality software applications. In DevOps for Digital Leaders, deep collective experience on both sides of the dev - ops divide informs the global thought l...

Migrating Big Data Analytics into the Cloud
by Mike Barlow
Just how strong is the movement of big data analytics to the cloud? This report, based on a survey by O'Reilly data analyst John King, reveals that the desire among corporations to adopt big data-as-a-service is gaining momentum-and that many organizations with big data cloud experience are likely to expand their use. King's recent survey of IT ...

Microsoft Platform and Tools for Mobile App Development
by Cesar de la Torre, Simon Calvert
Understanding and creating a mobile app development strategy is an important process for today's development decision-makers opening up new business opportunities or empowering employees to be more productive with new capabilities. Microsoft defines an end-to-end platform for the agile creation of mobile apps that can target any platform (iOS, Andr...