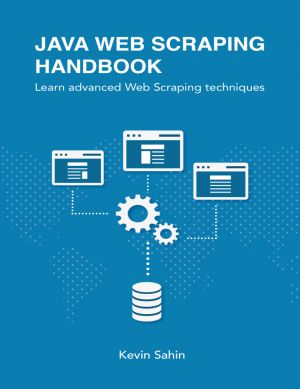 Book Description
Web scraping or crawling is the art of fetching data from a third party website by downloading and parsing the HTML code to extract the data you want. It can be hard. From bad HTML code to heavy Javascript use and anti-bot techniques, it is often tricky. Lots of companies use it to obtain knowledge concerning competitor prices, news aggregation, mass email collect.
This book will teach you how to extract data from any website, how to deal with AJAX / Javascript heavy websites, break captchas, deploy your scrapers in the cloud and many other advanced techniques.
This open book is licensed under a Creative Commons License (CC BY). You can download Java Web Scraping Handbook ebook for free in PDF format (4.7 MB).
Table of Contents
Chapter 1
Introduction to Web scraping
Chapter 2
Web fundamentals
Chapter 3
Extracting the data you want
Chapter 4
Handling forms
Chapter 5
Dealing with Javascript
Chapter 6
Captcha solving, PDF parsing, and OCR
Chapter 7
Stay under cover
Chapter 8
Cloud scraping
Book Details
Subject
Computer Science
Publisher
Leanpub
Published
2018
Pages
115
Edition
1
Language
English
PDF Size
4.7 MB
License

Related Books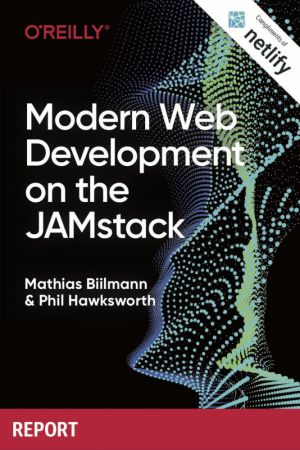 Modern Web Development on the JAMstack
by Mathias Biilmann, Phil Hawksworth
Learn how to run your web projects - everything from simple sites to complex applications - without a single server. It's possible with the JAMstack, a modern web development architecture for deploying fast, highly-scalable sites and applications that don't require traditional origin infrastructure. This practical report explains how the JAMstack d...

RESTful Web Services
by Leonard Richardson, Sam Ruby
You've built web sites that can be used by humans. But can you also build web sites that are usable by machines? That's where the future lies, and that's what RESTful Web Services shows you how to do. The World Wide Web is the most popular distributed application in history, and Web services and mashups have turned it into a powerful distributed co...

Eloquent JavaScript
by Marijn Haverbeke
JavaScript lies at the heart of almost every modern web application, from social apps like Twitter to browser-based game frameworks like Phaser and Babylon. Though simple for beginners to pick up and play with, JavaScript is a flexible, complex language that you can use to build full-scale applications. This much anticipated and thoroughly revis...

The JavaScript Way
by Baptiste Pesquet
Love it or hate it, JavaScript is avidly eating the world of software development. From web sites and apps to servers, smartphones and connected objects, JavaScript is everywhere. It has evolved from a niche scripting tool crafted in a few days into a modern, multi-purpose language sitting on top of a rich ecosystem and a vibrant developer communit...

Web Page Size, Speed, and Performance
by Terrence Dorsey
Consumers prefer fast, no-nonsense web experiences, yet reports show that the top 2,000 retail websites have grown increasingly bigger and slower over the past three years. In this O'Reilly report, content strategist Terrence Dorsey examines why web pages have become so fat, and offers guidelines to help your company reverse the trend. Bigger sc...