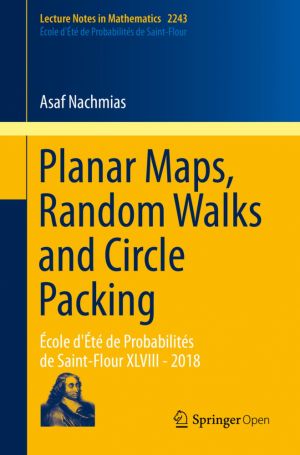 Book Description
This free book focuses on the interplay between random walks on planar maps and Koebe's circle packing theorem. Further topics covered include electric networks, the He–Schramm theorem on infinite circle packings, uniform spanning trees of planar maps, local limits of finite planar maps and the almost sure recurrence of simple random walks on these limits. One of its main goals is to present a self-contained proof that the uniform infinite planar triangulation (UIPT) is almost surely recurrent. Full proofs of all statements are provided.A planar map is a graph that can be drawn in the plane without crossing edges, together with a specification of the cyclic ordering of the edges incident to each vertex. One widely applicable method of drawing planar graphs is given by Koebe's circle packing theorem (1936). Various geometric properties of these drawings, such as existence of accumulation points and bounds on the radii, encode important probabilistic information, such as the recurrence/transience of simple random walks and connectivity of the uniform spanning forest. This deep connection is especially fruitful to the study of random planar maps.
The book is aimed at researchers and graduate students in mathematics and is suitable for a single-semester course; only a basic knowledge of graduate level probability theory is assumed.
This open book is licensed under a Creative Commons License (CC BY). You can download Planar Maps, Random Walks and Circle Packing ebook for free in PDF format (3.6 MB).
Book Details
Publisher
Springer
Published
2020
Pages
126
Edition
1
Language
English
ISBN13
9783030279677
ISBN10
3030279677
ISBN13 Digital
9783030279684
ISBN10 Digital
3030279685
PDF Size
3.6 MB
License

Related Books

Advances in Discrete Differential Geometry
by Alexander I. Bobenko
This is one of the first books on a newly emerging field of discrete differential geometry and an excellent way to access this exciting area. It surveys the fascinating connections between discrete models in differential geometry and complex analysis, integrable systems and applications in computer graphics. The authors take a closer look at discre...

The Challenge of Chance
by Klaas Landsman, Ellen van Wolde
This book presents a multidisciplinary perspective on chance, with contributions from distinguished researchers in the areas of biology, cognitive neuroscience, economics, genetics, general history, law, linguistics, logic, mathematical physics, statistics, theology and philosophy. The individual chapters are bound together by a general introductio...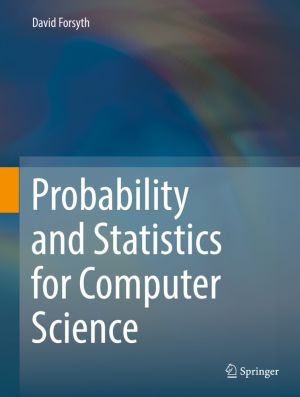 Probability and Statistics for Computer Science
by David Forsyth
This book is aimed at computer science undergraduates late in sophomore or early in junior year, supplying a comprehensive background in qualitative and quantitative data analysis, probability, random variables, and statistical methods, including machine learning.With careful treatment of topics that fill the curricular needs for the course, Probab...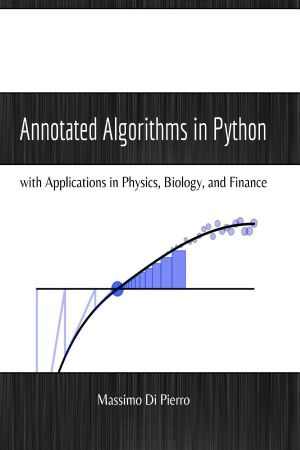 Annotated Algorithms in Python
by Massimo Di Pierro
This book is assembled from lectures given by the author over a period of 10 years at the School of Computing of DePaul University. The lectures cover multiple classes, including Analysis and Design of Algorithms, Scientific Computing, Monte Carlo Simulations, and Parallel Algorithms. These lectures teach the core knowledge required by any scientis...

Statistical Learning and Sequential Prediction
by Alexander Rakhlin, Karthik Sridharan
This free book will focus on theoretical aspects of Statistical Learning and Sequential Prediction. Until recently, these two subjects have been treated separately within the learning community. The course will follow a unified approach to analyzing learning in both scenarios. To make this happen, we shall bring together ideas from probability and ...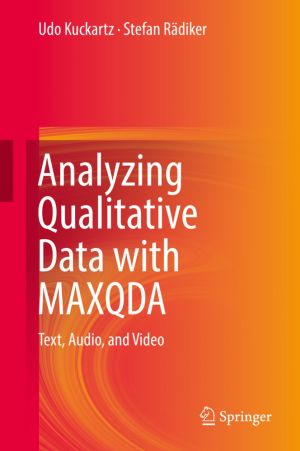 Analyzing Qualitative Data with MAXQDA
by Udo Kuckartz, Stefan Rädiker
This book presents strategies for analyzing qualitative and mixed methods data with MAXQDA software, and provides guidance on implementing a variety of research methods and approaches, e.g. grounded theory, discourse analysis and qualitative content analysis, using the software. In addition, it explains specific topics, such as transcription, build...