Book Description
This timely and applied textbook brings together leading scientists to illustrate how key theories and concepts in social psychology help to predict and explain behavior, and can be successfully applied to benefit social and practical problems. It focuses on robust theories and models known for their successful applications and covers a diverse range of settings - spanning classroom interventions, health behavior, financial decision making, climate change and much more. Each chapter comprises of a theoretical section to define the key concepts and summarize the theory, providing evidence for its reliability and limitations from basic research, as well as an application section that summarizes research in an applied context and provides details about a particular study including the respective application setting. The textbook expertly shows how theory can make meaningful predictions for real world contexts, and isn't afraid to explain the potential hurdles and pitfalls when applying a theory and its underlying set of concepts in a certain context. Crucially, this format moves towards theory testing in applied contexts, enabling a closer examination of why and under what circumstances interventions may be successful in obtaining a desired behavioral or psychological end-state.
Among the topics explored: Mindset theory of action phases and if-then planning; Quality of motivation in self-determination theory; The focus theory of normative conduct; Social identity theory and intergroup contact theory; Intergroup forgiveness.
Social Psychology in Action is a critical resource for advanced undergraduate and graduate students in social and cultural psychology, as well as students of behavioral economics seeking to develop a deeper understanding of major theories and applications of the fields. Practitioners working in the areas of organizational behavior and management, health communication, social work, and educational science and pedagogy will also find the volume pertinent to their work.
This open book is licensed under a Creative Commons License (CC BY). You can download Social Psychology in Action ebook for free in PDF format (4.4 MB).
Book Details
Subject
Psychology
Publisher
Springer
Published
2019
Pages
245
Edition
1
Language
English
ISBN13
9783030137878
ISBN10
3030137872
ISBN13 Digital
9783030137885
ISBN10 Digital
3030137880
PDF Size
4.4 MB
License

Related Books

Children and Peace
by Nikola Balvin, Daniel J. Christie
This free book brings together discourse on children and peace from the 15th International Symposium on the Contributions of Psychology to Peace, covering issues pertinent to children and peace and approaches to making their world safer, fairer and more sustainable. The book is divided into nine sections that examine traditional themes (social con...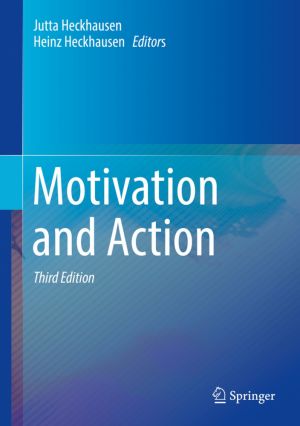 Motivation and Action
by Jutta Heckhausen, Heinz Heckhausen
This 3rd edition provides translations of all chapters of the most recent fifth German edition of Motivation and Action, including several entirely new chapters. It provides comprehensive coverage of the history of motivation, and introduces up-to-date theories and new research findings. Early sections provide a broad introduction to, and deep unde...

Promoting Social Dialogue in European Organizations
by Martin Euwema, Lourdes Munduate, Patricia Elgoibar, Erica Pender, Ana Belén García
This volume focuses on describing the social dialogue system in organizations from an Human Resources Management perspective. Based on the NEIRE model for industrial relations, key factors are determined contributing to creative social dialogue in European organizations. Actual data from surveys and interviews from more than 700 CEO and HR managers...

Political Social Work
by Shannon R. Lane, Suzanne Pritzker
This social work book is the first of its kind, describing practical steps that social workers can take to shape and influence both policy and politics. It prepares social workers and social work students to impact political action and subsequent policy, with a detailed real-world framework for turning ideas into concrete goals and strategies for e...

Understanding Society and Natural Resources
by Michael J. Manfredo, Jerry J. Vaske, Andreas Rechkemmer, Esther A. Duke
In this edited open access book leading scholars from different disciplinary backgrounds wrestle with social science integration opportunities and challenges. This book explores the growing concern of how best to achieve effective integration of the social science disciplines as a means for furthering natural resource social science and environment...