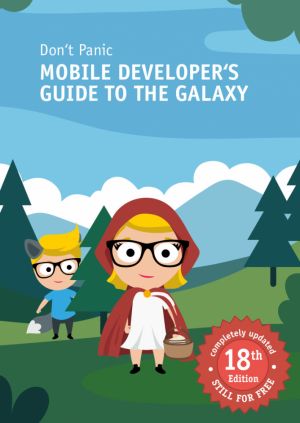 Book Description
This project was initiated in 2009 with the aim to spread knowledge about mobile technologies and encourage people to enter our community or deepen their existing knowledge.
More than twenty writers from the mobile community share their know-how in dealing with topics such as accessibility in mobile apps, UX design, mobile analytics, prototyping, cross-platform development, native development, mobile web and app marketing.
This open book is licensed under a Creative Commons License (CC BY). You can download Don't Panic: Mobile Developer's Guide to The Galaxy ebook for free in PDF format (2.5 MB).
Table of Contents
Prologue
1
The Galaxy of Mobile: Past, Present and Future
4
From Idea to Prototype
14
Android Development
45
iOS Development
67
Cross-Platform Development
83
Mobile Web
91
Mobile Gaming
130
Security & Privacy
158
Accessibility
173
Testing
201
Monetization
223
App Store Optimization (ASO)
241
User Acquisition and Retargeting
259
Mobile Customer Relationship Management (mCRM)
281
Mobile Analytics & User Feedback
297
Epilogue
315
Book Details
Subject
Computer Science
Publisher
Open-Xchange
Published
2019
Pages
337
Edition
18
Language
English
PDF Size
2.5 MB
License

Related Books

Field Guide to the Distributed Development Stack
by Andrew Odewahn
When you explore a new technology landscape, the journey can take you to places you never expected. Take O'Reilly's CTO, Andrew Odewahn. While working on ideas for a new publishing platform, Andrew kept notes as he probed the depth and breadth of what we call the "distributed development stack" (DDS). As patterns emerged, and as Andrew...

Guide to Computer Network Security
by Joseph Migga Kizza
This definitive text/reference on computer network and information security presents a comprehensive guide to the repertoire of security tools, algorithms and best practices mandated by the rapidly evolving ubiquitous technology we are increasingly dependent on. Fully revised and updated, this timely new edition encompasses the latest developments ...

The Design and Implementation of the Anykernel and Rump Kernels
by Antti Kantee
The mission of the first edition of this book was to introduce the anykernel and rump kernels and motivate their existence. Additionally, we explored the characteristics of the technology through various experiments. The paramount, often criminally overlooked experiment was the one hiding in plain sight: is it possible to construct the system in a ...

Welcome to the Beatles
by Andrew Pregnall, Jason Arquette, Allyson Manhart
Organized, authored, and edited over the course of five months by a class of eighteen Virginia Tech undergraduate students, Welcome to the Beatles represents their collective contribution to the larger scholarship on the most important band in rock history. The chapters build upon the work of noted author and historian Mark Lewisohn and take into a...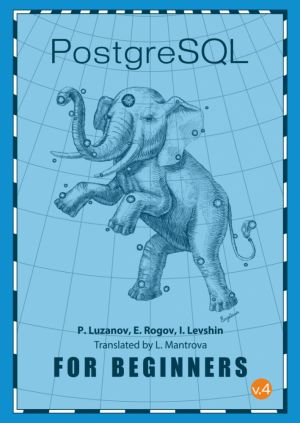 PostgreSQL for Beginners
by Pavel Luzanov, Egor Rogov, Igor Levshin
PostgreSQL for Beginners book is intended for those who only start getting acquainted with the world of PostgreSQL. It contains some basic information about this DBMS and its main features, history of its creation and development roadmap, step-by-step installation instructions and a getting started guide....

Russia's Turn to the East
by Helge Blakkisrud, Elana Wilson Rowe
This book explores if and how Russian policies towards the Far East region of the country – and East Asia more broadly – have changed since the onset of the Ukraine crisis and Russia's annexation of Crimea. Following the 2014 annexation and the subsequent enactment of a sanctions regime against the country, the Kremlin has emphasized the easter...