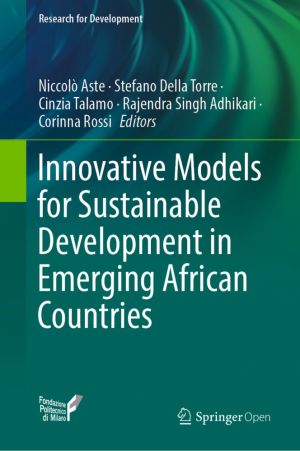 Innovative Models for Sustainable Development in Emerging African Countries
by Niccolò Aste, Stefano Della Torre, Cinzia Talamo, Rajendra Singh Adhikari, Corinna Rossi
DOWNLOAD EBOOK
READ ONLINE
SHARE BOOK
QR CODE
Book Description
This free book explores key issues and presents recent case studies in areas of importance for the transition to a circular model of development in emerging African countries that will minimize resource consumption and waste production. The topics covered include the development of sustainable housing models, energy and environmental issues in building design and technical systems, recycling for a sustainable future, models for humanitarian emergencies, and low-cost and web-based digital tools with applications in architecture and archaeology.
The aim is to contribute to a necessary paradigm shift with respect to urban planning and usage of territories, moving from a linear urban metabolism based on the "take, make, dispose" approach to a circular metabolism. Such a change requires a focus on the relationship between the architectural, urban, and physical aspects of new developments, climate, and energy demand, as well as the identification and integration of strategies and infrastructures to achieve a high level of efficiency and self-sufficiency. The book will appeal to all with an interest in sustainable development in the African context.
This open book is licensed under a Creative Commons License (CC BY). You can download Innovative Models for Sustainable Development in Emerging African Countries ebook for free in PDF format (7.4 MB).
Book Details
Subject
Engineering and Technology
Publisher
Springer
Published
2020
Pages
173
Edition
1
Language
English
ISBN13
9783030333225
ISBN10
3030333221
ISBN13 Digital
9783030333232
ISBN10 Digital
303033323X
PDF Size
7.4 MB
License

Related Books

Economic Evaluation of Sustainable Development
by Vinod Thomas, Namrata Chindarkar
This book presents methods to evaluate sustainable development using economic tools. The focus on sustainable development takes the reader beyond economic growth to encompass inclusion, environmental stewardship and good governance. Sustainable Development Goals (SDGs) provide a framework for outcomes. In illustrating the SDGs, the book employs thr...

Sustainable Development Goals and Human Rights
by Markus Kaltenborn, Markus Krajewski, Heike Kuhn
This free book analyses the interplay of sustainable development and human rights from different perspectives including fight against poverty, health, gender equality, working conditions, climate change and the role of private actors. Each aspect is addressed from a more human rights-focused angle and a development-policy angle. This allows compari...

Environmental Governance in Latin America
by Fábio de Castro, Barbara Hogenboom, Michiel Baud
The multiple purposes of nature - livelihood for communities, revenues for states, commodities for companies, and biodiversity for conservationists - have turned environmental governance in Latin America into a highly contested arena. In such a resource-rich region, unequal power relations, conflicting priorities, and trade-offs among multiple goal...

Ecosystem Services for Well-Being in Deltas
by Robert J. Nicholls, Craig W. Hutton, W. Neil Adger, Susan E. Hanson, Md. Munsur Rahman, Mashfiqus Salehin
This book answers key questions about environment, people and their shared future in deltas. It develops a systematic and holistic approach for policy-orientated analysis for the future of these regions. It does so by focusing on ecosystem services in the world's largest, most populous and most iconic delta region, that of the Ganges-Brahmaputra de...

Education and Skills for Inclusive Growth, Green Jobs and the Greening of Economies in Asia
by Rupert Maclean, Shanti Jagannathan, Brajesh Panth
This book presents an overview of the main research findings and case studies concerning education and skills for inclusive growth, green jobs and the greening of economies. Focusing on India, Indonesia, Sri Lanka and Viet Nam, it discusses government and business sector responses to these issues and how Technical and Vocational Education and Train...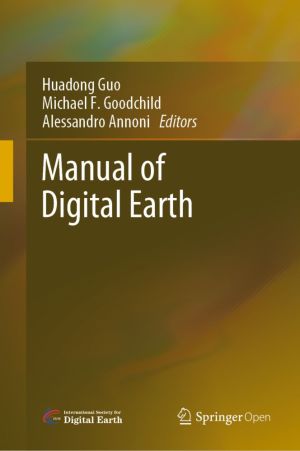 Manual of Digital Earth
by Huadong Guo, Michael F. Goodchild, Alessandro Annoni
This open access book offers a summary of the development of Digital Earth over the past twenty years. By reviewing the initial vision of Digital Earth, the evolution of that vision, the relevant key technologies, and the role of Digital Earth in helping people respond to global challenges, this publication reveals how and why Digital Earth is beco...