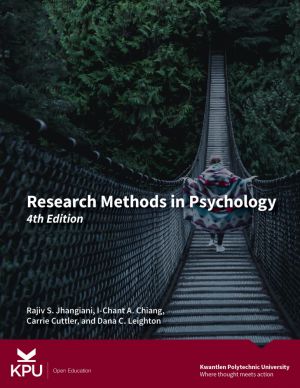 Book Description
A comprehensive open book for research methods classes. A peer-reviewed inter-institutional project.
This open book is licensed under a Creative Commons License (CC BY-NC-SA). You can download Research Methods in Psychology ebook for free in PDF format (18.4 MB).
Table of Contents
Chapter 1
The Science of Psychology
Chapter 2
Overview of the Scientific Method
Chapter 3
Research Ethics
Chapter 4
Psychological Measurement
Chapter 5
Experimental Research
Chapter 6
Nonexperimental Research
Chapter 7
Survey Research
Chapter 8
Quasi-Experimental Research
Chapter 9
Factorial Designs
Chapter 10
Single-Subject Research
Chapter 11
Presenting Your Research
Chapter 12
Descriptive Statistics
Chapter 13
Inferential Statistics
Book Details
Publisher
KPU
Published
2019
Pages
432
Edition
4
Language
English
ISBN13
9781999198114
ISBN10
1999198115
ISBN13 Digital
9781999198107
ISBN10 Digital
1999198107
PDF Size
18.4 MB
License

Related Books

Research Methods for Social Justice and Equity in Education
by Kamden K. Strunk, Leslie Ann Locke
This book presents an integrative approach to thinking about research methods for social justice. In today's education landscape, there is a growing interest in scholar-activism and ways of doing research that advances educational equity. This text provides a foundational overview of important theoretical and philosophical issues specific to this k...

Compendium for Early Career Researchers in Mathematics Education
by Gabriele Kaiser, Norma Presmeg
The purpose of this Open Access compendium, written by experienced researchers in mathematics education, is to serve as a resource for early career researchers in furthering their knowledge of the state of the field and disseminating their research through publishing. To accomplish this, the book is split into four sections: Empirical Methods, Impo...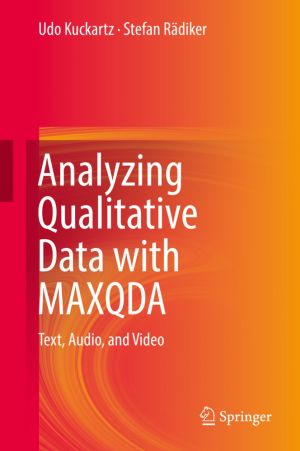 Analyzing Qualitative Data with MAXQDA
by Udo Kuckartz, Stefan Rädiker
This book presents strategies for analyzing qualitative and mixed methods data with MAXQDA software, and provides guidance on implementing a variety of research methods and approaches, e.g. grounded theory, discourse analysis and qualitative content analysis, using the software. In addition, it explains specific topics, such as transcription, build...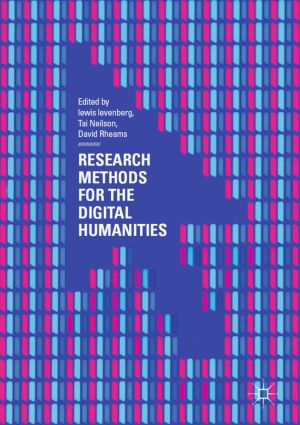 Research Methods for the Digital Humanities
by lewis levenberg, Tai Neilson, David Rheams
This volume introduces the reader to the wide range of methods that digital humanities employ, and offers a practical guide to the study, interpretation, and presentation of cultural material and practices. In this instance, the editors consider digital humanities to include both the use of computing to understand cultural material in new ways, and...

Research Assessment in the Humanities
by Michael Ochsner, Sven E. Hug, Hans-Dieter Daniel
This book is open access, which means that you have free and unlimited access.This book analyses and discusses the recent developments for assessing research quality in the humanities and related fields in the social sciences. Research assessments in the humanities are highly controversial and the evaluation of humanities research is delicate. Whi...