Book Description
This open access volume presents state-of-the-art inference methods in population genomics, focusing on data analysis based on rigorous statistical techniques. After introducing general concepts related to the biology of genomes and their evolution, the book covers state-of-the-art methods for the analysis of genomes in populations, including demography inference, population structure analysis and detection of selection, using both model-based inference and simulation procedures. Last but not least, it offers an overview of the current knowledge acquired by applying such methods to a large variety of eukaryotic organisms. Written in the highly successful Methods in Molecular Biology series format, chapters include introductions to their respective topics, pointers to the relevant literature, step-by-step, readily reproducible laboratory protocols, and tips on troubleshooting and avoiding known pitfalls.
Authoritative and cutting-edge, Statistical Population Genomics aims to promote and ensure successful applications of population genomic methods to an increasing number of model systems and biological questions.
This open book is licensed under a Creative Commons License (CC BY). You can download Statistical Population Genomics ebook for free in PDF format (31.5 MB).
Book Details
Publisher
Humana Press
Published
2020
Pages
466
Edition
1
Language
English
ISBN13
9781071601983
ISBN10
1071601989
ISBN13 Digital
9781071601990
ISBN10 Digital
1071601997
PDF Size
31.5 MB
License

Related Books

Evolutionary Genomics
by Maria Anisimova
This book addresses the challenge of analyzing and understanding the evolutionary dynamics of complex biological systems at the genomic level, and elaborates on some promising strategies that would bring us closer to uncovering of the vital relationships between genotype and phenotype. After a few educational primers, the book continues with sectio...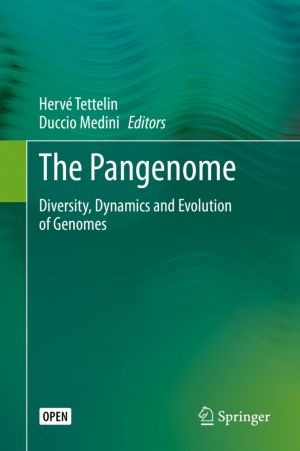 The Pangenome
by Hervé Tettelin, Duccio Medini
This open access book offers the first comprehensive account of the pan-genome concept and its manifold implications. The realization that the genetic repertoire of a biological species always encompasses more than the genome of each individual is one of the earliest examples of big data in biology that opened biology to the unbounded. The study ...

Differential Undercounts in the U.S. Census
by William P.  O'Hare
This book describes the differences in US census coverage, also referred to as "differential undercount", by showing which groups have the highest net undercounts and which groups have the greatest undercount differentials, and discusses why such undercounts occur. In addition to focusing on measuring census coverage for several demograph...

Social Statistics and Ethnic Diversity
by Patrick Simon, Victor Piché, Amélie Gagnon
This book examines the question of collecting and disseminating data on ethnicity and race in order to describe characteristics of ethnic and racial groups, identify factors of social and economic integration and implement policies to redress discrimination. It offers a global perspective on the issue by looking at race and ethnicity in a wide vari...

Advances in Wheat Genetics: From Genome to Field
by Yasunari Ogihara, Shigeo Takumi, Hirokazu Handa
This proceedings is a collection of 46 selected papers that were presented at the 12th International Wheat Genetics Symposium (IWGS). Since the launch of the wheat genome sequencing project in 2005, the arrival of draft genome sequences has marked a new era in wheat genetics and genomics, catalyzing rapid advancement in the field. This book provide...