Book Description
Fundamentals of Business, 2nd Edition is an 372-page open education resource intended to serve as a no-cost, faculty customizable primary text for one-semester undergraduate introductory business courses. It covers the following topics in business: Teamwork; economics; ethics; entrepreneurship; business ownership, management, and leadership; organizational structures and operations management; human resources and motivating employees; managing in labor union contexts; marketing and pricing strategy; hospitality and tourism, accounting and finance, and personal finances.
This open book is licensed under a Creative Commons License (CC BY-NC-SA). You can download Fundamentals of Business ebook for free in PDF format (7.8 MB).
Table of Contents
Chapter 1
Teamwork in Business
Chapter 2
The Foundations of Business
Chapter 3
Economics and Business
Chapter 4
Ethics and Social Responsibility
Chapter 5
Business in a Global Environment
Chapter 6
Forms of Business Ownership
Chapter 7
Entrepreneurship: Starting a Business
Chapter 8
Management and Leadership
Chapter 9
Structuring Organizations
Chapter 10
Operations Management
Chapter 11
Motivating Employees
Chapter 12
Managing Human Resources
Chapter 13
Union/Management Issues
Chapter 14
Marketing: Providing Value to Customers
Chapter 15
Pricing Strategy
Chapter 16
Hospitality and Tourism
Chapter 17
Accounting and Financial Information
Chapter 18
Personal Finances
Book Details
Publisher
Virginia Tech Publishing
Published
2018
Pages
384
Edition
2
Language
English
ISBN13
9780997920178
ISBN10
0997920173
ISBN13 Digital
9781949373905
ISBN10 Digital
1949373908
PDF Size
7.8 MB
License

Related Books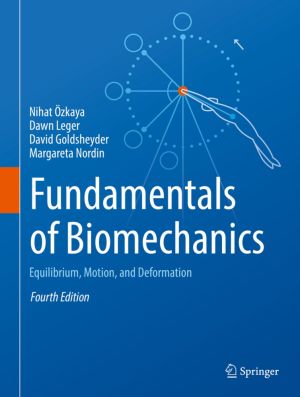 Fundamentals of Biomechanics
by Nihat Özkaya, Dawn Leger, David Goldsheyder, Margareta Nordin
This book integrates the classic fields of mechanics - statics, dynamics, and strength of materials - using examples from biology and medicine. The book is excellent for teaching either undergraduates in biomedical engineering programs or health care professionals studying biomechanics at the graduate level. Extensively revised from a successful th...

Essentials of Business Analytics
by Bhimasankaram Pochiraju, Sridhar Seshadri
This comprehensive edited volume is the first of its kind, designed to serve as a textbook for long-duration business analytics programs. It can also be used as a guide to the field by practitioners. The book has contributions from experts in top universities and industry. The editors have taken extreme care to ensure continuity across the chapters...

Fundamentals of Business Process Management
by Marlon Dumas, Marcello La Rosa, Jan Mendling, Hajo A. Reijers
This book covers the entire Business Process Management (BPM) lifecycle, from process identification to process monitoring, covering along the way process modelling, analysis, redesign and automation. Concepts, methods and tools from business management, computer science and industrial engineering are blended into one comprehensive and inter-discip...

Exploring Business
by UMN
Exploring Business introduces students to business roles and concepts in an exciting way. This text will help you decide whether business is right for you and, if so, what areas of business you'd like to study further. Exploring Business is adapted from a work produced by a publisher who has requested that they and the original author not receiv...

Foundations of Analytical Chemistry
by Miguel Valcárcel Cases, Ángela I. López-Lorente, Ma Ángeles López-Jiménez
This book offers a completely new approach to learning and teaching the fundamentals of analytical chemistry. It summarizes 250 basic concepts of the field on the basis of slides. Each of the nine chapters offers the following features: - Introduction: Summary. General scheme. Teaching objectives. - Text containing the explanation of each slide. - ...

Fundamentals of Azure
by Michael Collier, Robin Shahan
Microsoft Azure is Microsoft's cloud computing platform, providing a wide variety of services you can use without purchasing and provisioning your own hardware. Azure enables the rapid development of solutions and provides the resources to accomplish tasks that may not be feasible in an on-premises environment. Azure's compute, storage, network, an...