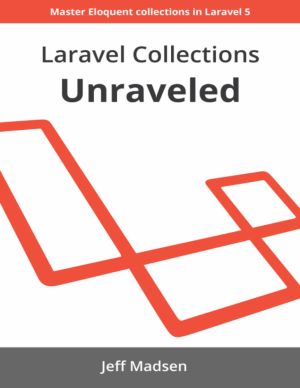 Book Description
In "Laravel Collections Unraveled" we are going to see just what is so amazing about this class by digging down under the hood to understand the full range of functions availalble, and create practical examples of each of them that we can use right away. In the process, we're going to perhaps improve our basic PHP skills a bit by getting more familiar with ArrayObjects, CachingIterators, IteratorAggregates and some other handy tools.
This open book is licensed under a Creative Commons License (CC BY). You can download Laravel Collections Unraveled ebook for free in PDF format (0.2 MB).
Table of Contents
Introduction
What are Collections?
The functions - Array Mimicking
The functions - Array Mechanics
The functions - Array Wrappers
The functions - Ways to sort
The functions - Ways to filter
The functions - Ways to loop, transform and misc. methods
Support Collections vs. Eloquent Collections
Appendix - What's New in Laravel 5.2
Appendix - What's New in Laravel 5.3
Appendix - What's New in Laravel 5.4
To be continued...
Book Details
Subject
Computer Science
Publisher
Leanpub
Published
2017
Pages
30
Edition
1
Language
English
PDF Size
0.2 MB
License

Related Books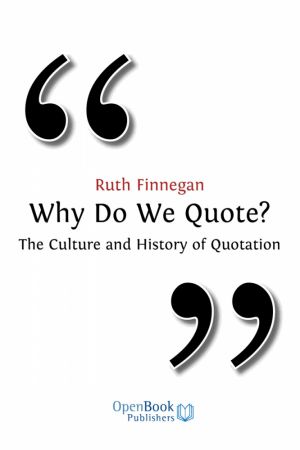 Why Do We Quote?
by Ruth Finnegan
Quoting is all around us. But do we really know what it means? How do people actually quote today, and how did our present systems come about? This book brings together a down-to-earth account of contemporary quoting with an examination of the comparative and historical background that lies behind it and the characteristic way that quoting links pa...

New Horizons for Asian Museums and Museology
by Naoko Sonoda
This book presents up-to-date information about museums and museology in present-day Asia, focusing on Japan, Mongolia, Myanmar, and Thailand.Asian countries today have developed or are developing their own museology and museums, which are not simple copies of European or North American models. This book provides readers with carefully chosen examp...

MongoDB Notes for Professionals
by GoalKicker
The MongoDB Notes for Professionals book is compiled from Stack Overflow Documentation, the content is written by the beautiful people at Stack Overflow....

Higher Education in the Era of the Fourth Industrial Revolution
by Nancy W. Gleason
This collection examines how higher education responds to the demands of the automation economy and the fourth industrial revolution. Considering significant trends in how people are learning, coupled with the ways in which different higher education institutions and education stakeholders are implementing adaptations, it looks at new programs ...

Cultural Heritage in a Changing World
by Karol Jan Borowiecki, Neil Forbes, Antonella Fresa
The central purpose of this collection of essays is to make a creative addition to the debates surrounding the cultural heritage domain. In the 21st century the world faces epochal changes which affect every part of society, including the arenas in which cultural heritage is made, held, collected, curated, exhibited, or simply exists. The book is a...