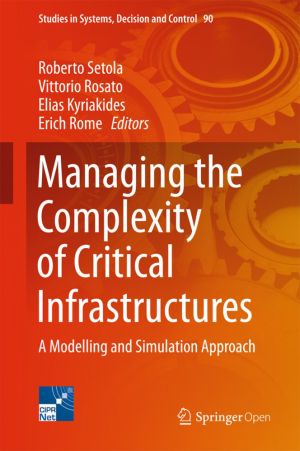 Book Description
This book summarizes work being pursued in the context of the CIPRNet (Critical Infrastructure Preparedness and Resilience Research Network) research project, co-funded by the European Union under the Seventh Framework Programme (FP7). The project is intended to provide concrete and on-going support to the Critical Infrastructure Protection (CIP) research communities, enhancing their preparedness for CI-related emergencies, while also providing expertise and technologies for other stakeholders to promote their understanding and mitigation of the consequences of CI disruptions, leading to enhanced resilience. The book collects the tutorial material developed by the authors for several courses on the modelling, simulation and analysis of CIs, representing extensive and integrated CIP expertise. It will help CI stakeholders, CI operators and civil protection authorities understand the complex system of CIs, and help them adapt to these changes and threats in order to be as prepared as possible for mitigating emergencies and crises affecting or arising from CIs.
This open book is licensed under a Creative Commons License (CC BY). You can download Managing the Complexity of Critical Infrastructures ebook for free in PDF format (10.0 MB).
Book Details
Subject
Engineering and Technology
Publisher
Springer
Published
2016
Pages
300
Edition
1
Language
English
ISBN13
9783319510422
ISBN10
3319510428
ISBN13 Digital
9783319510439
ISBN10 Digital
3319510436
PDF Size
10.0 MB
License

Related Books

Finding the Limits of the Limes
by Philip Verhagen, Jamie Joyce, Mark Groenhuijzen
This book demonstrates the application of simulation modelling and network analysis techniques in the field of Roman studies. It summarizes and discusses the results of a 5-year research project carried out by the editors that aimed to apply spatial dynamical modelling to reconstruct and understand the socio-economic development of the Dutch part o...

Digital Technology and the Practices of Humanities Research
by Jennifer Edmond
How does technology impact research practices in the humanities? How does digitisation shape scholarly identity? How do we negotiate trust in the digital realm? What is scholarship, what forms can it take, and how does it acquire authority? This diverse set of essays demonstrate the importance of asking such questions, bringing together establis...

Science as Social Existence
by Jeff Kochan
In this bold and original study, Jeff Kochan constructively combines the sociology of scientific knowledge (SSK) with Martin Heidegger's early existential conception of science. Kochan shows convincingly that these apparently quite different approaches to science are, in fact, largely compatible, even mutually reinforcing. By combining Heidegger...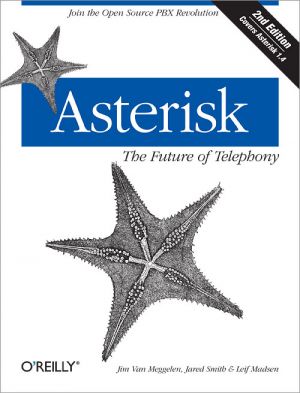 Asterisk: The Future of Telephony
by Jared Smith, Jim Van Meggelen, Leif Madsen
This bestselling book is now the standard guide to building phone systems with Asterisk, the open source IP PBX that has traditional telephony providers running scared! Revised for the 1.4 release of the software, the new edition of Asterisk: The Future of Telephony reveals how you can save money on equipment and support, and finally be in control ...

The SysAdmin Handbook
by Various
Over the past two years, Simple-Talk has published articles on a variety of SysAdmin topics, from Exchange to Virtualization, and including everything from Powershell to Unified Messaging. We have brought the best of these articles together to form The SysAdmin Handbook. With over fifty articles packed into this book, it will be an essential refere...

Software Above the Level of a Single Device
by Tim O'Reilly
When considering "the Internet of Things," it's easy to miss the bigger pattern: we are no longer just building software for individual devices, but creating networks of intelligence and action that make it possible to completely rethink how we organize work, play, and society itself. This report provides the complete text of Tim O'Reilly...